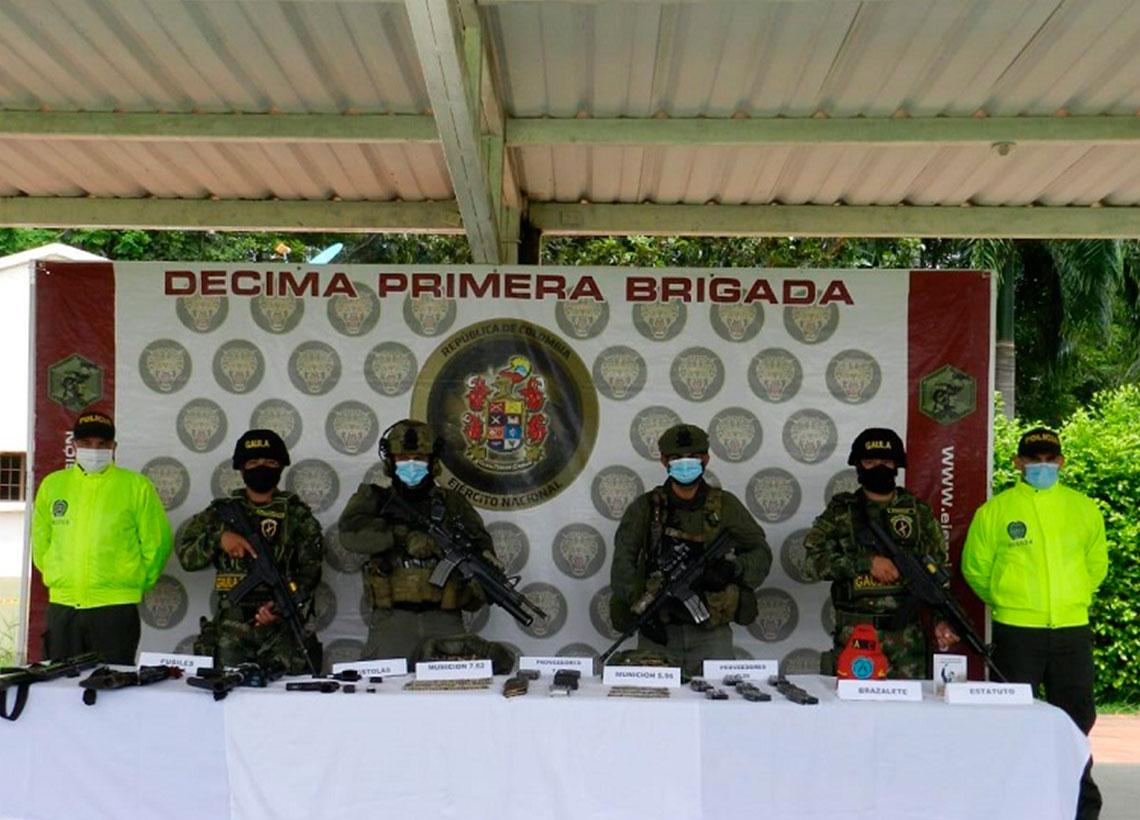 As a result of a decisive military operation, three individuals were neutralized in combat, allegedly members of the Rubén Darío Ávila substructure of the Organized Armed Group (GAO) Clan del Golfo, responsible for massacres in the south of the Department of Cordoba.
Troops of the National Army in joint military operations with the Colombian Air Force, coordinated with the National Police, Inter-Institutional with the Attorney's General Office, and combating early warnings No.029, 083 of 2018 and 004 of 2020 in rural areas on the borders between the municipalities of Ituango, Antioquia, and Puerto Libertador, Cordoba, killed three individuals who would be members of the GAO Clan del Golfo.
The military operation was carried out thanks to information provided by the information networks, which warned the presence of heavily armed individuals in Santo Tomás, municipality of Ituango. Immediately the operation was carried out with the support of Air Force aircraft against criminals, so the three individuals were engaged in combat and neutralized. This area attracts a lot of interest from illegals since it is a mobility route for drug trafficking.
During the military operation, three long rifle-type weapons, a short weapon, a telescopic sight, 16 magazines, 300 cartridges, two hand grenades, three anti-personnel mines, as well as military accessories and communications equipment troops were found. The urgent events were carried out with expert personnel of the National Police.
This operational result makes it possible to continue dismantling the Rubén Darío Ávila substructure, of the ringleader alias Veterino, who plans indiscriminate attacks against the population and the Public Force. Over the area where the military operation took place, the troops continue to search for the other criminals, with the aim of neutralizing their criminal intentions.
Source: National Army News Agency