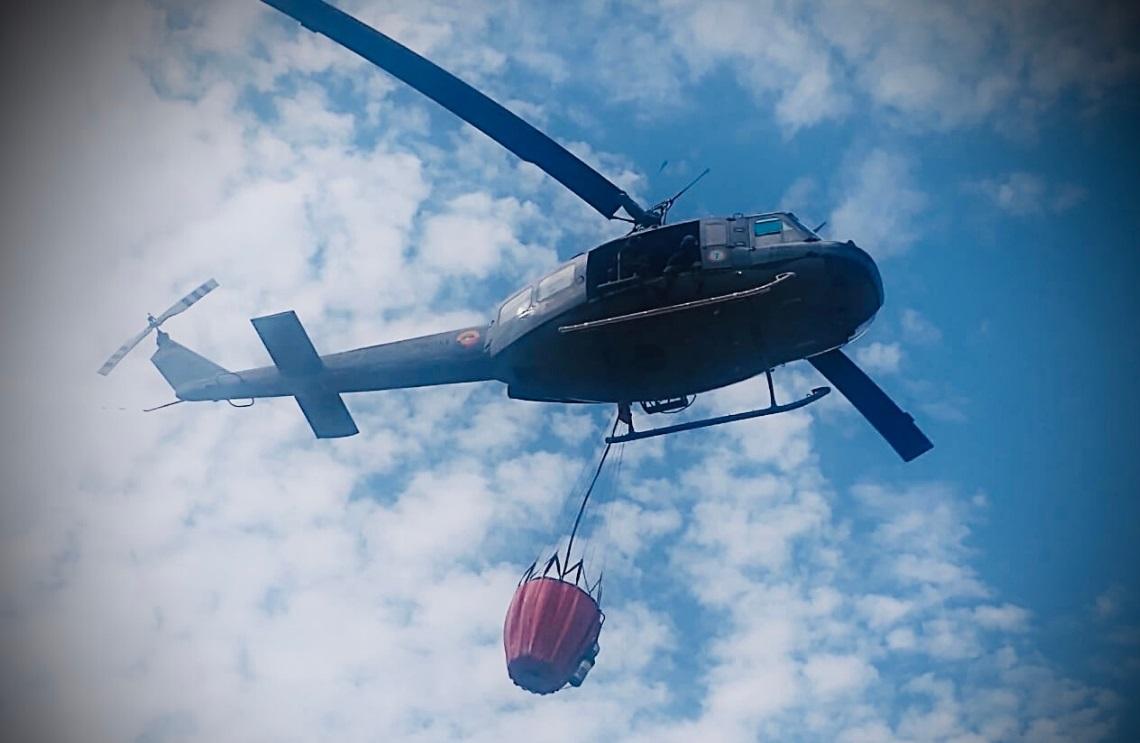 Thanks to the joint operation of the Colombian Air Force, the National Army, the Civil Defense, the Cundinamarca Fire Department and the municipal administration, it was possible to mitigate and control the fire that occurred in the Piringallo hill, municipality of the Nilo, in Cundinamarca, which had already consumed approximately 60 hectares of native forest.
A  Huey II helicopter, attached to the Air Combat Command No.4 with its Bambi Bucket system, carried out more than 14 water drops with retardant liquid, thus managing to control the flames and attack the worst spots of the conflagration.
The National Army with its Black Hawk helicopter controlled other spots in the same sector, thus preventing the spread of the flames and loses of more hectares.
The fire was completely controlled, thanks to the union of efforts and teamwork of units of the Military Forces and the control agencies, who on the ground were carrying out mitigation work despite the difficult access conditions due to the inclination of the hill.
Source: press - Colombian Air Force