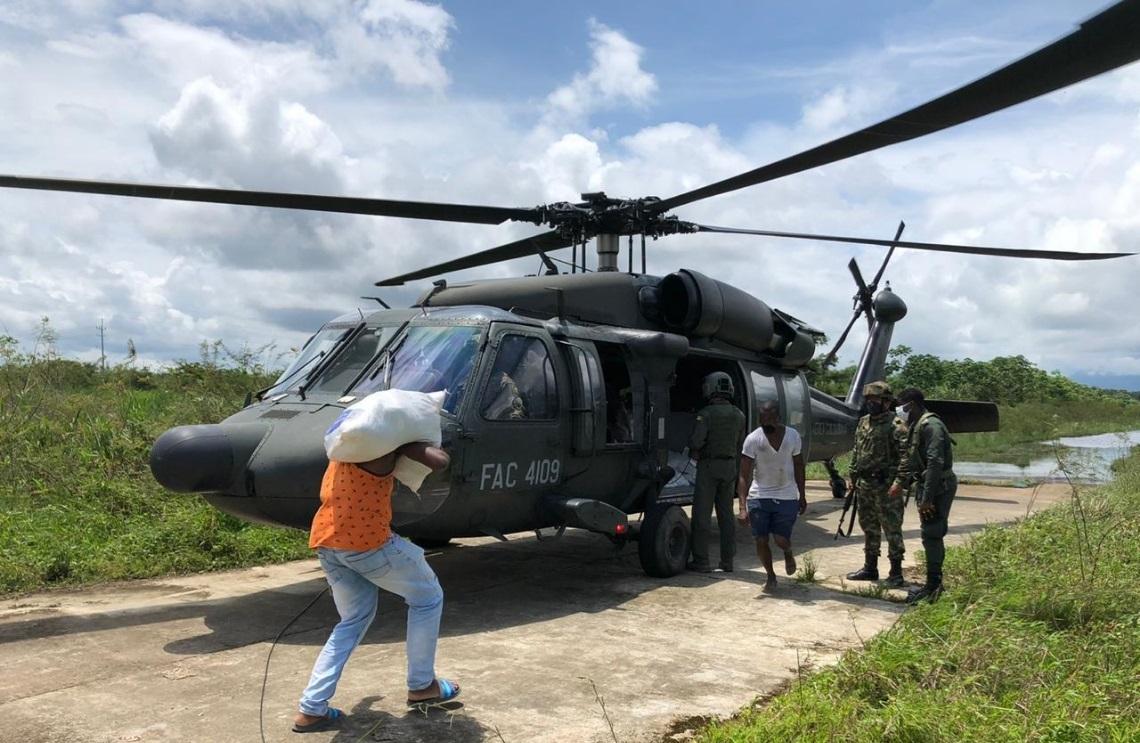 Supporting the indigenous communities living in the Department of Antioquia, the Colombian Air Force reached the rural area of the municipality of Murindó, with humanitarian assistance kits, which contribute to the improvement of the quality of life of more than 1,100 people, who are in the same way at risk, due to the pandemic.
Following the recommendations issued by the Office of the Ombudsman and in accordance with the commitments of the Prevention and Protection Committee, of the governorate of Antioquia and the mayor of Murindó, they managed the aid, which was transported in a helicopter UH-60 of the Air Combat Command No.5.
More than 14 tons of food, medicines and toiletries arrived in a Black Hawk to the Reservations La Isla, Guagua, Chimadó, Coredó and Bachidubi, to benefit children and adults of these indigenous communities.
Source: press-Colombian Air Force