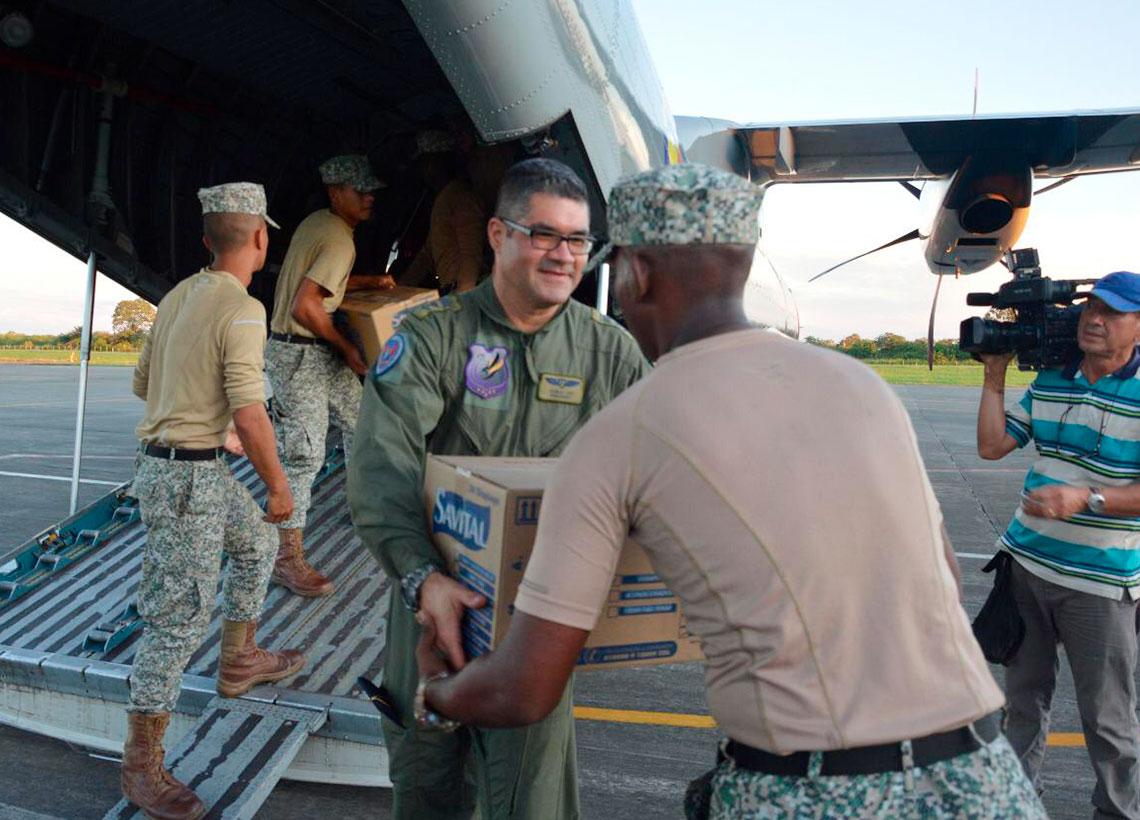 Facing the humanitarian crisis in Tumaco, more than 16 tons of humanitarian aid have been transported by aircraft of the Colombian Air Force from the Military Transport Air Command, CATAM, in order to meet the needs of the people, which find refuge in the urban area of the municipality, after confrontations between criminal groups which forced the massive displacement in this region of the department of Nariño, in the Pacific.
In response to the requirement made by the Vice Presidency of the Republic, aircraft type Cassa C-295, transported basic necessities, donated by the private companies to the Municipality of Tumaco, such as food, toiletries and blankets to serve the people.
The Vice President of the Republic, Martha Lucía Ramírez, personally distributed humanitarian aid to families temporarily staying in the municipality's sports center, and later she led and put into service the Municipal Transitional Justice Committee to restore law and order and security in the zone.
Source: Colombian Air Force