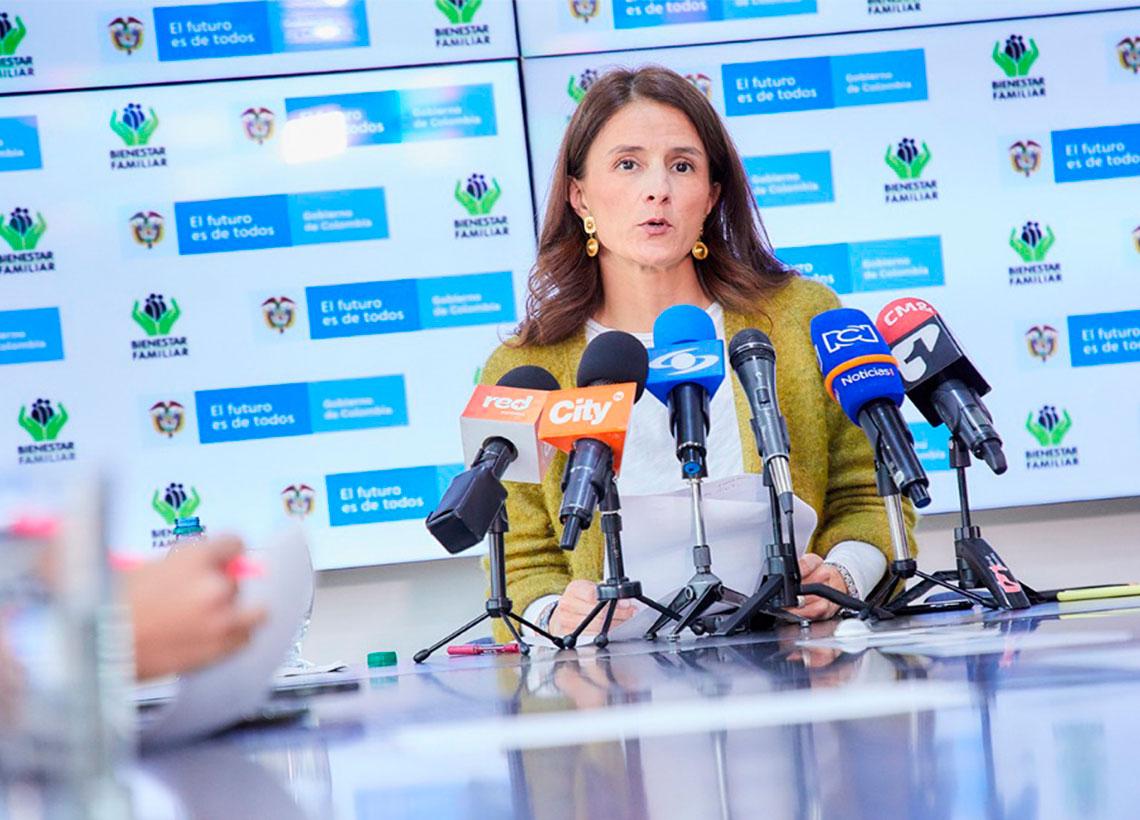 With the objective of consolidating communities and families as protective environments that prevent risks such as forced recruitment of minors by armed groups outlaw, the Colombian Family Wellbeing Institute (ICBF) will carry out in the coming months a strategy in 104 municipalities in 21 departments, where factors of widespread violence, illegal plantations, illegal mining and drug trafficking and smuggling routes are reported.
By studying the assistance provided by the ICBF to minors separated from armed groups outlaw, Juliana Pungiluppi said that since 1999 when the program started as of January 31 of this year, 6,798 children, girls and adolescents have been assisted, 233 of whom are currently under protection.
The work of the ICBF in this program is comprehensive and includes ensuring the necessary conditions to prevent reuptake, the psychotherapeutic process for overcoming trauma, the reconstruction of a healthy social environment support that will lead the detached child or adolescent to have a sustainable reintegration in non-war conditions, the return to school life, the access to health services and the work with the community that will host that child.
In 2019, 180 minors entered the specialized program of detached persons, while in 2019 the figure reached 196 children and adolescents. During the first month of 2020, 11 minors have already entered.
The responsible armed groups outlaw that recruited children and adolescents, who have entered the program since 1999, are the Farc with 3,879, the ELN with 1,278, the AUC  with 1,054 and other organized armed groups with 606 minors of age. 83% have voluntarily disengaged and 17% have been recovered by the Military Forces.
In the history of the program, the ten regions of the country with the highest recruitment figures, as manifested by unlinked children and adolescents are: Antioquia with 802, Caquetá with 488, Goal 467, Cauca 453, Chocó 402, Nariño 388 and Tolima 316.
"In the ICBF we are committed to guaranteeing the right to truth, justice, reparation and non-repetition of those who, being minors, were victims of forced recruitment. For this reason, and as we have announced before the Truth Group, we will give the pertinent information to the Special justice for Peace (JEP) to carry out the processes, "said Juliana Pungiluppi.
The ICBF is part of the Inter sectors Group for the Prevention of Recruitment and Use of Children and Adolescents (CIPRUNNA), made up of 22 National Government institutions that carried out operations aimed at preventing recruitment. This Group is the body responsible for leading the implementation of the public policy line for the prevention of recruitment, use, abuse and sexual violence against children and adolescents perpetrated by organized armed groups and organized criminal groups.
Source: Colombian Family Wellbeing Institute (ICBF)