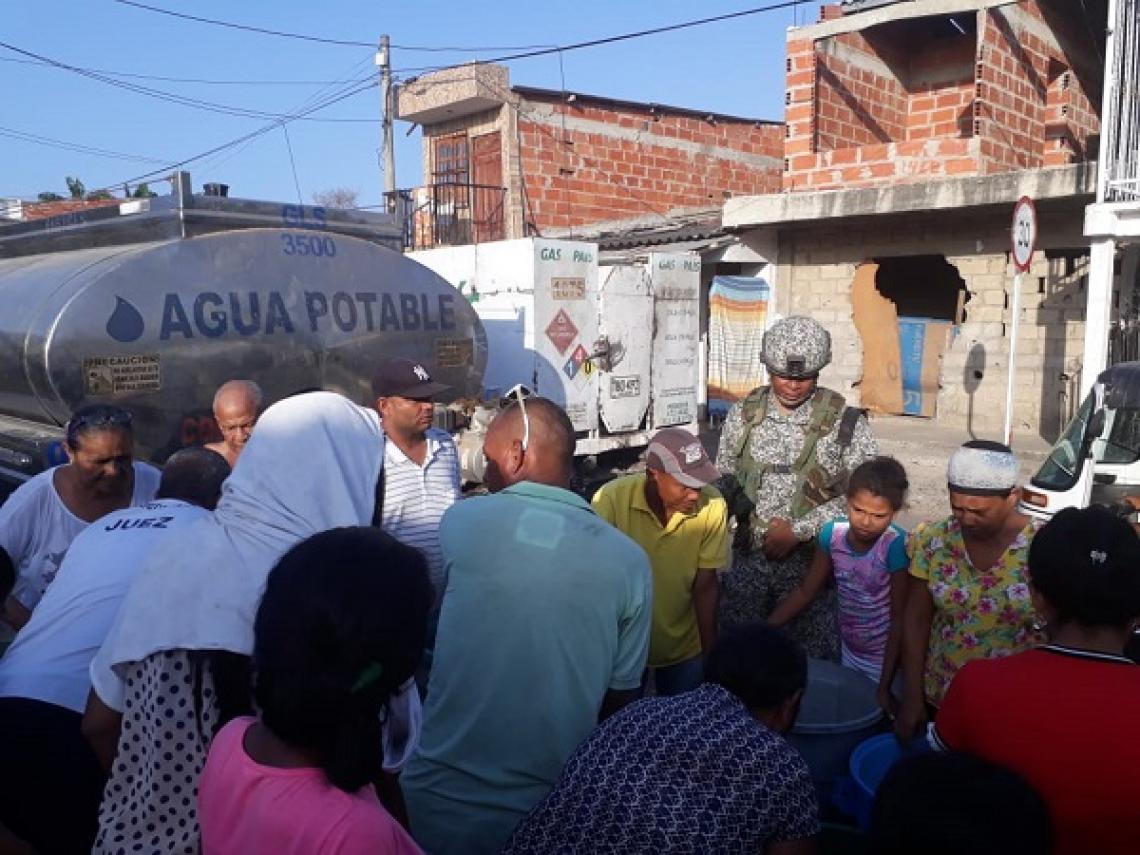 Corozal, Sucre. 3,500 gallons of drinking water were distributed by the National Navy to the most vulnerable inhabitants of the department, in coordination with the Emergency Office of the Government of the department of Bolívar.
Inhabitants of Clemencia, municipality of the department of Bolivar, and surrounding areas, received the troops of the Marine Infantry Mobility Battalion No.1 distributing gallons of drinking water as part of the humanitarian aid to aid during the shortages suffered by its inhabitants due to the obscene of this vital liquid.
With this type of operations, the National Navy reaffirms its commitment with the most vulnerable communities that have been hit by the lack of drinking water. Similarly, it invites the community to report any emergency through the toll-free number 147.
Source: National Navy.