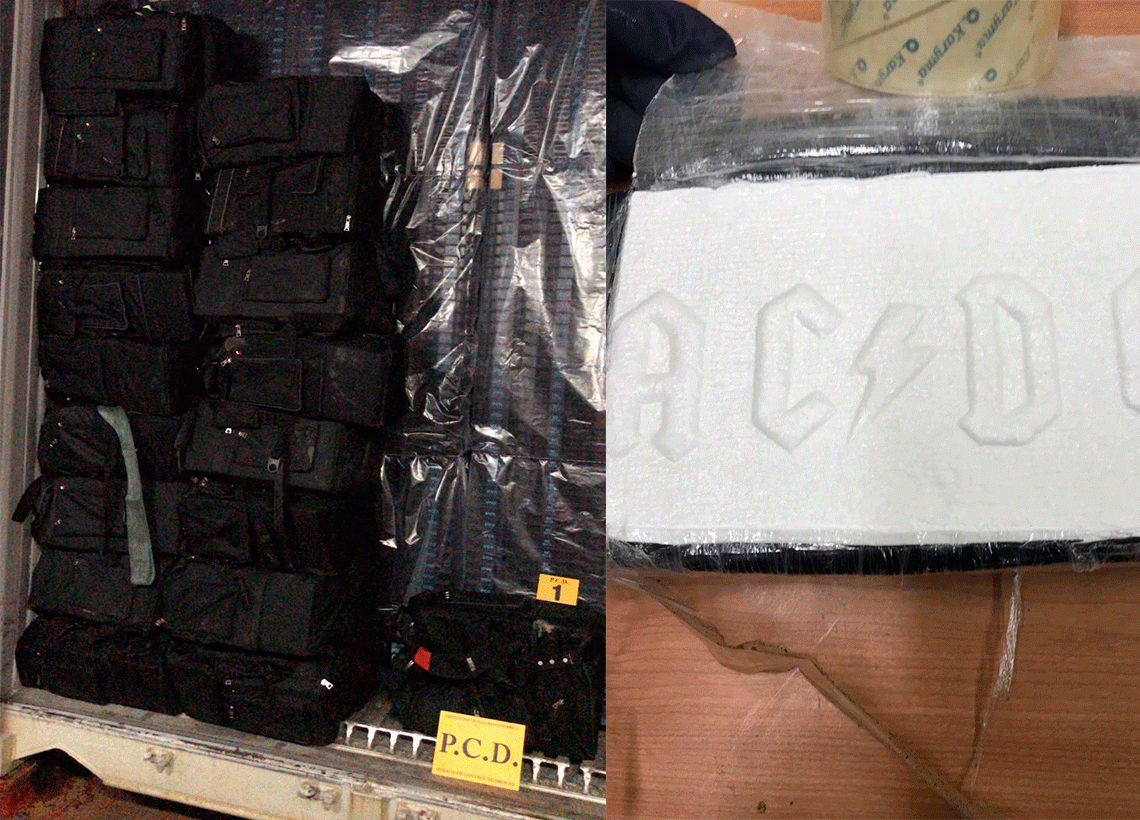 In compliance with international cooperation agreements, in the fight against drug trafficking, the Colombian Navy, through the Caribbean Naval Force and maritime authorities of Costa Rica, find 504 kilograms of cocaine hydrochloride, which were transported on board a merchant ship that was in the Port of Moín, in the Central American country.
The result occurred thanks to the successful coordinated operation conducted by the Colombian Navy, the National Coast Guard Service and Drug Control Police of Costa Rica, who coordinated and exchanged the information that led to the heavy operation against transnational drug trafficking organizations that commit crimes in the Caribbean.
The authorities of Costa Rica found in one of the containers of the merchant ship 'Cala Palma', when they carried out a rigorous inspection of the ship, the drug that is estimated to have a cost close to 30 million dollars; the substance went to European markets.
The authorities could determine that the cocaine belonged to a drug trafficking structure associated with the Organized Armed Group known as 'Clan del Golfo', which has contacts in several ports in Central America and Europe.
Source: Caribbean Naval Force