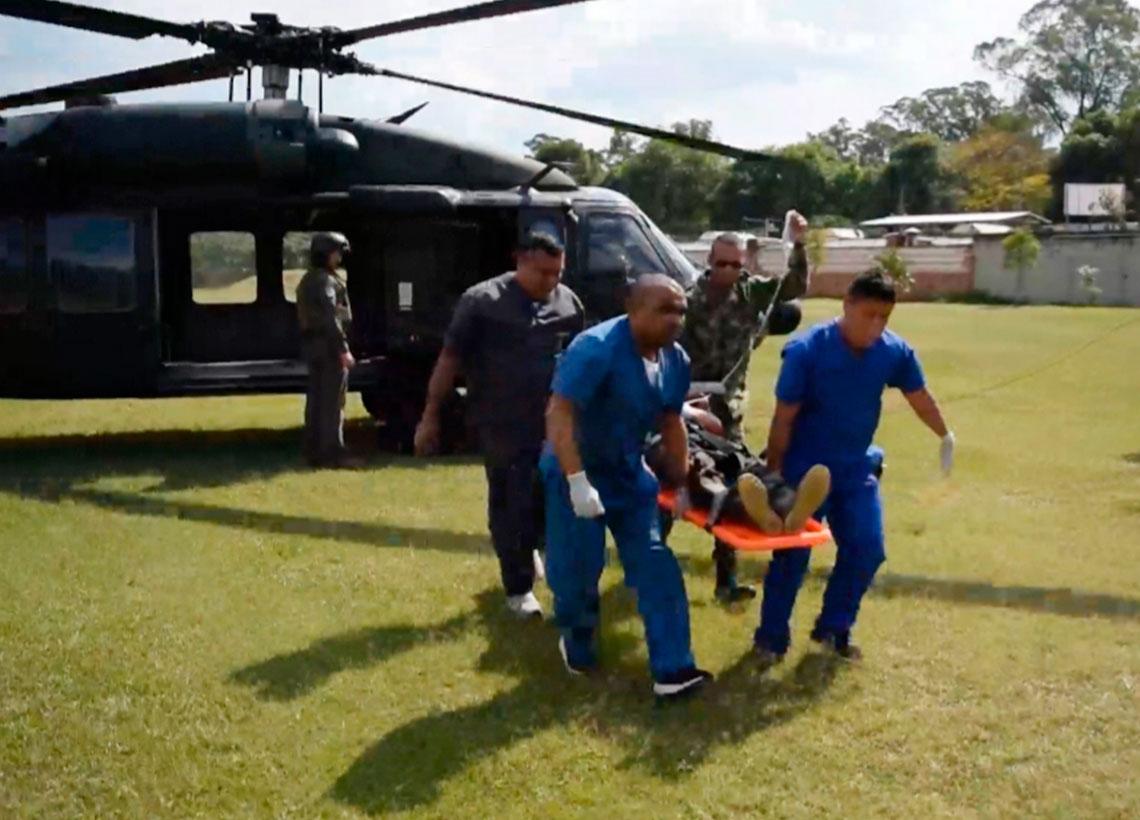 In combats, three members of the residual Organized Armed Group GAO, Structure 18, were captured in the municipality of Santa Rita. One of them was injured, immediately he received first aid of the troops.
Thanks to information provided by the Civic Participation Network, criminals of the residual organized armed group, Structure 18, engaged combat with army. It was possible to capture three men, in the village La Cristalina, rural area of ​​Ituango municipality. One of them was alias "Toro." This individual, with six years in the criminal structure, was the leader of the security group of alias "Patoso," who is currently the third leader of the dissent group Structure 18 in northern Antioquia.
Alias "​​Toro" was responsible for carrying out selective killings and extortions in Ituango, and he is in the same way an expert in handling explosives, which were used against the Security forces and civilians as a method of intimidation.
In his criminal experience in the municipality he conducted an attack against the National Police, vehicles belonging to the Ministry of Education and a transport company in 2019, traffic of war material and extortion and kidnapping operations in the region.
One of the other two captured, who served as a guerrilla, was wounded in the arm during the confrontation with the troops, he received first aid in accordance with the institutional protocols framed in human rights and international humanitarian law.
Finally, with these captures the residual structure was hit in its command, control and finances, which helps to weaken that criminal organization.
In the action, 2 rifles, a submachinegun, 231 cartridges and 6 magazines were found.
Source: National Army