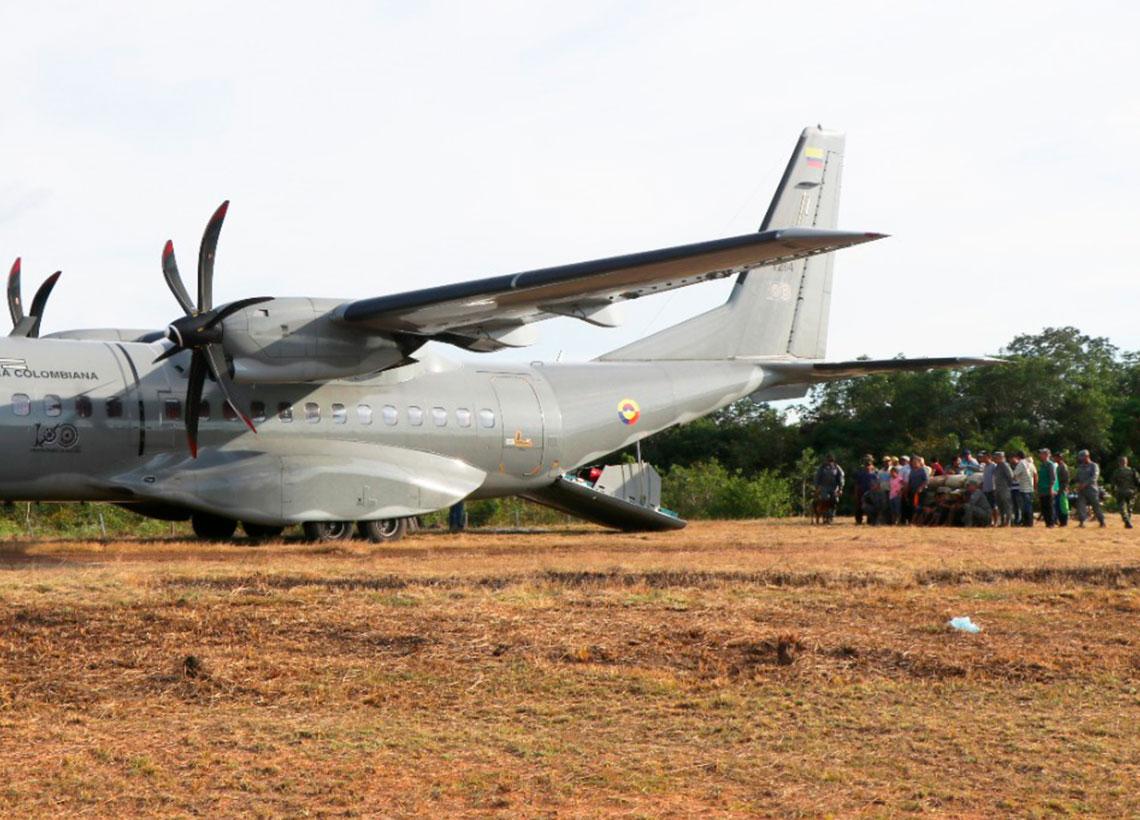 The peasants belonging to the Program of Substitution of Illicit Plantations of Güérima, Vichada, ended the year with excellent results, thanks to the permanent support of the Colombian Air Force.
Seven tons of cocoa, Premium quality, were transported in a C-295 plane to Bogotá, benefiting 826 peasant families, which today promote peace motivated and accompanied by the Joint Task Force 'Ares', which since 2012 carries out this program, to provide alternatives in a region that was traditionally influenced by illegal activities.
With the participation of State institutions and private companies, there are already more than 28 tons of cocoa, which has been transported to Bogotá since the program began, thanks to the support of the Military Transport Air Command, CATAM, arranging their aircraft and crews to fulfill the commitment with the growers of the Cooperativa de Campesinos Productores de Cacao del Alto Vichada, Proagro.
Those who promote legality are convinced that they made the best decision, replacing coca plantations, eradicating and planting 527 hectares of cocoa. Hand in hand with the Colombian Air Force, this program will continue to achieve its best fruits, marketing in Bogotá and developing new projects, such as sugar cane production, which is progressing with the enthusiasm of farmers and the support of the State Institutions, projecting a commercialization processes towards eastern Colombia, where this market is growing.
In a region without roads, the transport costs are tripled, for this reason the Air Force continues on the side of the Colombians, having its aircraft and military personnel, to potentiate the results of the honest work of the most vulnerable communities, for the development and wellbeing in the regions
Source: Colombian Air Force