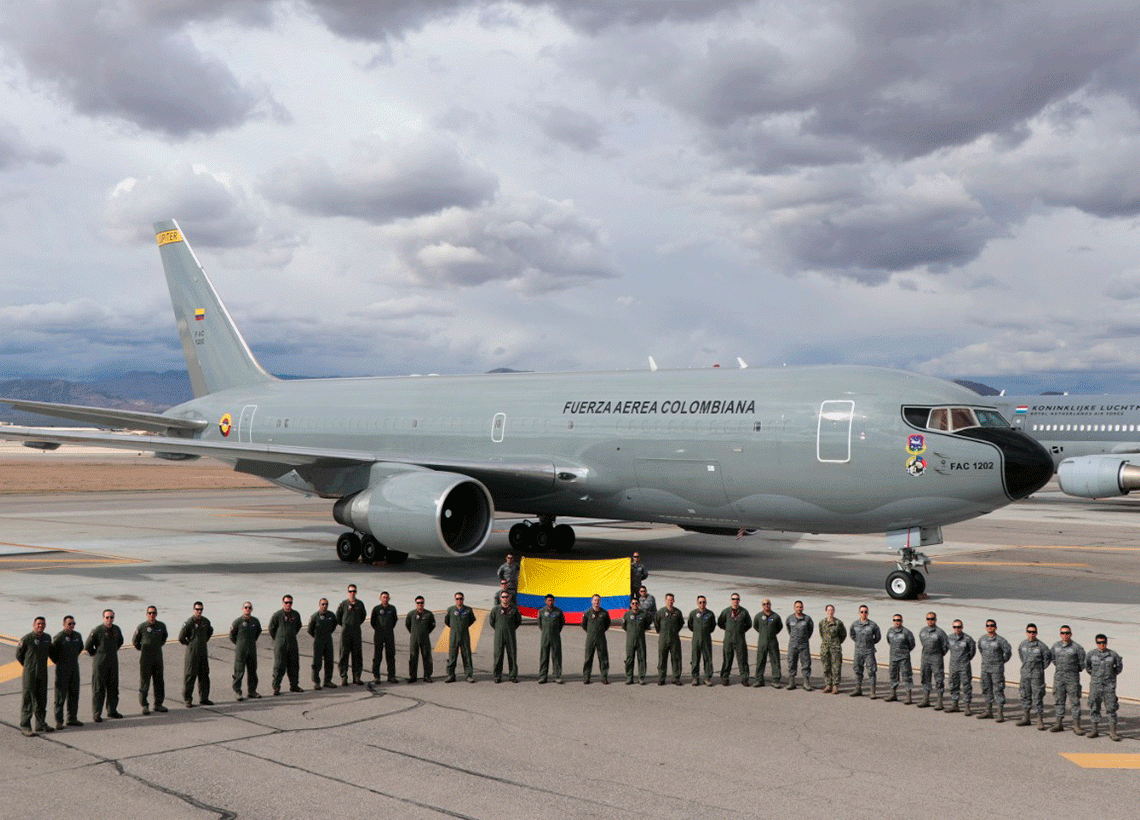 The most important air combat training exercise in the world, Red Flag 19-2, was completed at Nellis Air Base in Nevada, in the United States, where the Colombian Air Force participated for the third time along with 21 squadrons from nine countries, with the objective of strengthen capacities and procedures, as well as acquire new skills for interoperability.
With the tanker KC-767, the Colombian Air Force carried out seven missions: three during the day and four at night, refueling the F-18 'Growler' planes of the U.S. Navy. "We know that if at some point we are in frequency with the call sing 'Jupiter', we will count on a safe and very professional ally to interoperate if necessary," said Col. Chris Nasset, Commander of the 'Growler' Squadron, in Red Flag 19-2.
The report of the exercise is very positive, the work of the Colombian Air Force showed the country and the world why it is a regional reference for Latin America, playing strategic roles in high tactical level theatres. In the same way, it was confirmed that Colombia is not inferior to any challenge, since after its important participation in Red Flag in July 2018, he was summoned again and in less than a year, it arrived at Nellis air base willing to interoperate; it is something that very few countries have achieved in the same period.
In the same way, for the first time, the Colombian Air Force tanker squadron was the leader of the refueling component of the blue air force, name of the coalition of allied countries in Red Flag, in which the KC-135 of the US Air Force in the same way participated along with KDC-10 of the Air Force of the Netherlands.
Thanks to efficient operation and service logistics support, the KC 767 FAC 1202 tanker aircraft and 25 people, including officers and non-commissioned officers, moved to United States to represent the country, being safe and confident in an environment of cultural and operational diversity, but under the same rule: The NATO standards.
"We fly, train and fight to win!" ... This was the end of this exercise, with which new experiences were acquired, which are translated into the confidence of knowing that the Colombian Air Force has a real, visible, credible, sustainable and permanent strength for the defense of the nation and hemispheric security.
Source: Colombian Air Force