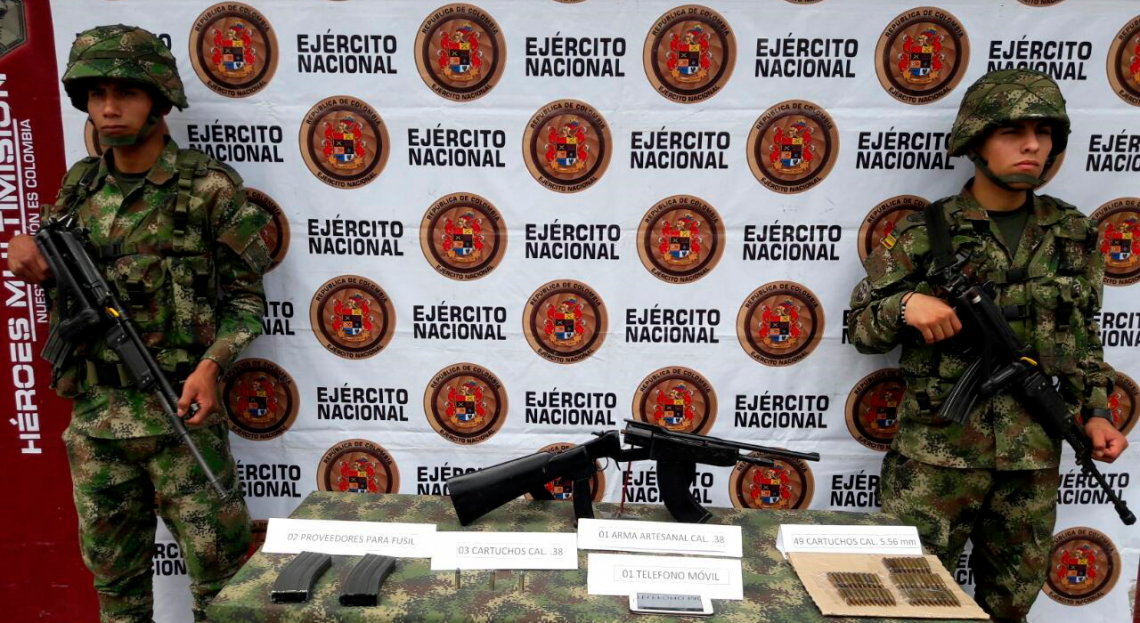 Huila. The information provided by the Civic Participation Network led the soldiers of the 27th Magdalena Infantry Battalion of the Ninth Brigade to deal with kidnapping activities for extortion purposes and thus they neutralize the plans of a group of criminals who tried to intimidate the peasant population.
The criminals came to a house in the rural area of ​​Palestina, in the department of Huila. They took a woman by force and after intimidation with firearms, they demanded 2,000,000 pesos in exchange for respecting her life and the life of her relatives.
Once the military unit received the information, it initiated the maneuver that forced the criminals to take flight and abort their plans, leaving the woman alone.
In the frame of the military unit, the individuals abandoned a homemade 38-millimeter rifle with three cartridges, an element of war that simulated being a rifle, which was used to more intimidate their victims. In the place troops found two magazines with 49 cartridges caliber 5.56 millimeters, a cap of exclusive use of the Security forces, a cell phone and a I.D.
Source: Ninth Brigade - National Army.