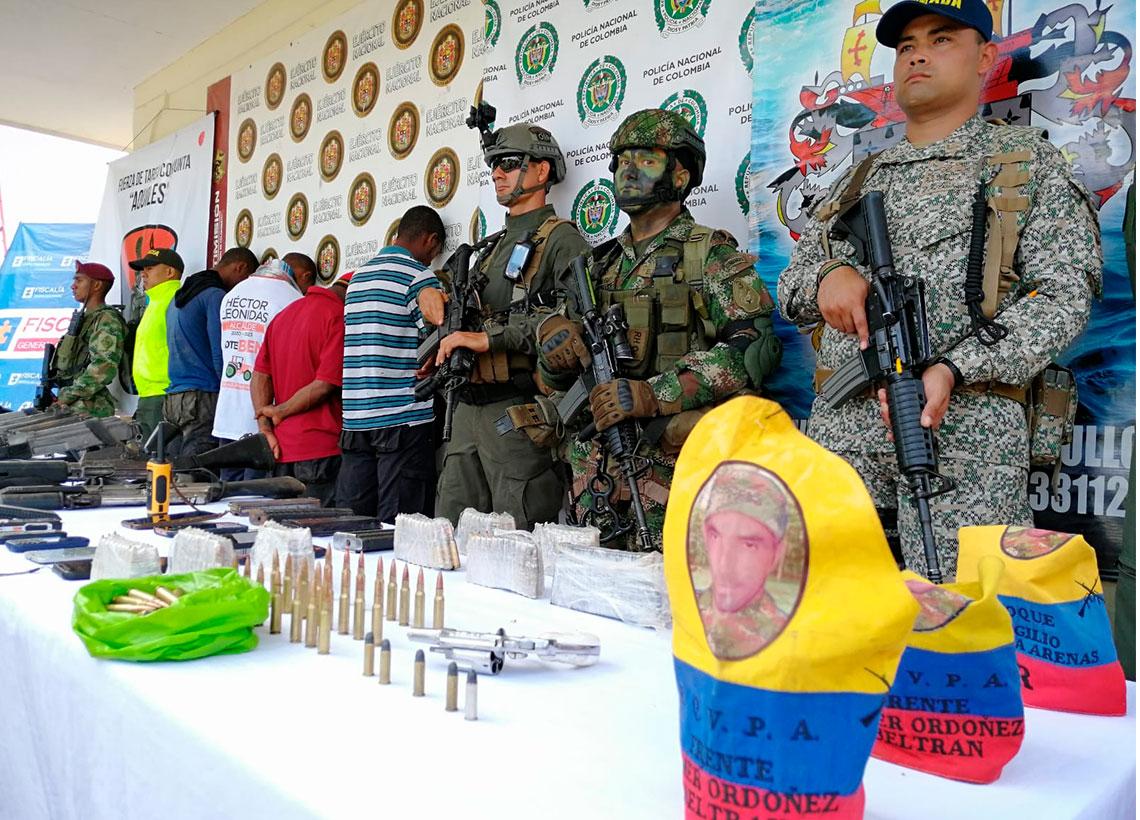 In the framework of the policy of coexistence and citizen security, the troops of the National Army act in defense of civilians in the subregion of the Lower Cauca in the department of Antioquia.
In military operations, troops of the National Army, together with the Colombian Air Force, the National Navy, with the support of the Police, the Attorney General's Office, and attending the early warnings No.028 of 2018 and 009 and 020 of 2019, thanks to the information provided by the Civic Participation Network, in recent hours heavy firefights have taken place in rural areas of Cáceres and Tarazá, in the department of Antioquia, which result in the death of a member of the organized armed group, GAO, Los Caparros, the capture of three individuals of this same group and the discovery of war material and military accessories.
The first operation occurred in the village El Porvenir, in the municipality of Tarazá, in Antioquia. The Army troops engaged firefights with a structure of the organized armed group Los Caparros. It was possible to neutralize a criminal operation against the civilians who live in the area. Troops report the death in military operations of a member of the criminal structure, the seizure of 5 long-range rifles with magazines, a gun, 4 grenades and abundant military accessories and communications elements.
In the second military operation carried out on the Isla Amargura village, in Cáceras, Antioquia, Army soldiers captured alias "el Paisa" or "Pepe", he is the military leader of Los Caparros in this area. He was responsible for extortion, kidnapping and selective killing. This individual is reported to have killed a person in Guarumo, in Cáceres, on December 27, 2019.
Alongside alias Paisa or Pepe, two other criminals were captured and put into custody of the authorities for prosecution, and during the operation 3 rifles, a pistol, a grenade, 13 magazines and more than 600 cartridges were found.
Last week, since January 21, the Military Forces and the Police have bluntly hit illegal armed groups that commit crimes in Lower Cauca region. 10 captures, 3 surrenders to justice, a minor recovered, a criminal dead in military operations, as well as the discovery of 12 rifles, 7 short weapons and military accessories have been achieved.
Source: National Army