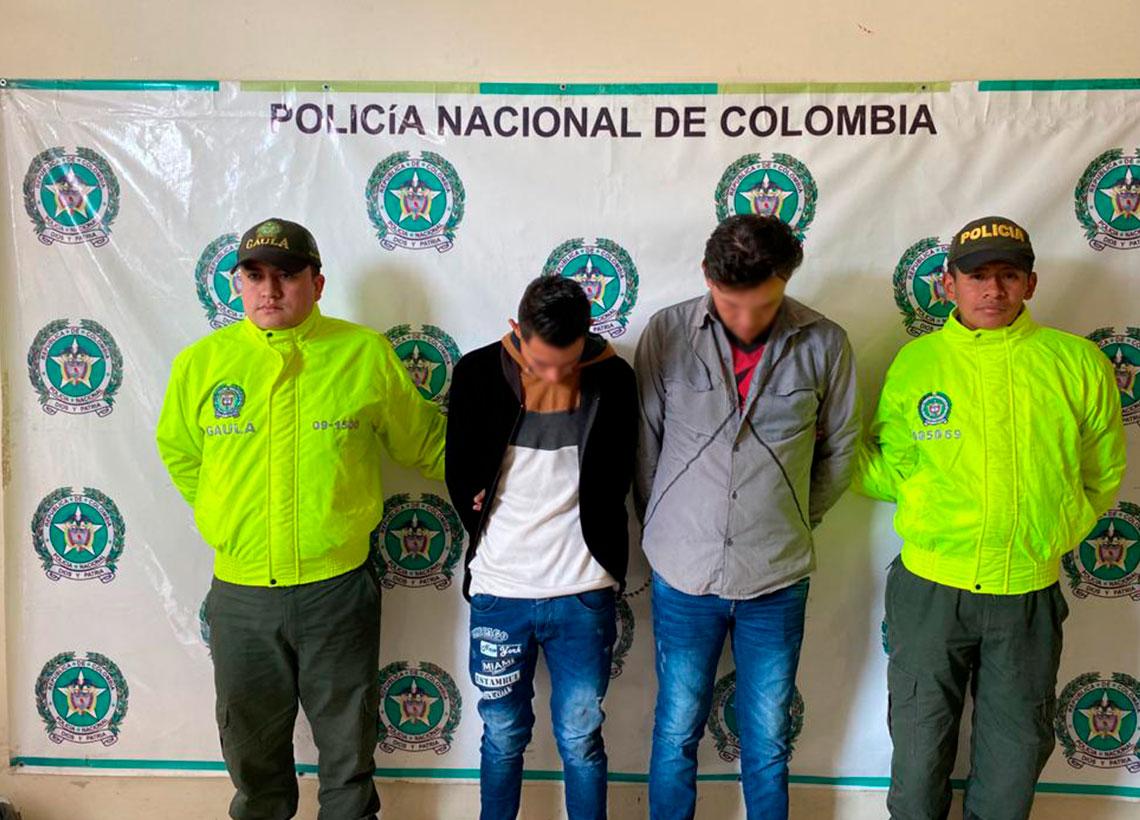 Their criminal operations were focused on extortion in several provinces of the department.
After an investigation carried out over 10 months, aircraft of the Casanare Air Group supported the ground personnel of the National Police and the Attorney General's Office, during the Aedes III operation against extortion in Boyacá, making the arrests of two members of the Organized Armed Group Eln.
Two members of the Adonay Ardila Pinilla front of the ELN, who are accused of more than five extortion acts in the department of Boyacá, were captured in the municipalities of Tasco, Boyacá, and Aguazul, Casanare. Citizen security and coexistence were being affected by those men generating an illegal economy of approximately 500 million pesos.
The individuals are alias zancudo, 25, with records for the crime of personal injuries and alias Carracas, 36, charged with the crime of illegal use of military uniforms and badges, responsible for materializing extortion against miners, farmers, merchants and civil authorities in the provinces of Valderrama, and Gutiérrez in the North of Boyacá.
These people were looking for work in farms and mines, in order to identify potential victims of extortion for the ELN in municipalities such as: Tasco, Socha, Socotá, Jericó, Chita and Paz de Río. They usually handed out the pamphlets or "invitations" signed by the ringleaders of this group. The money of the extortion was used for the support of the front Adonay Ardila Pinilla and the Eln Eastern front of War.
The individuals, born in Aguazul and Sácama, in Casanare, had been in this Organized Armed Group for more than 4 years, facilitating illegal finances through extortion. They were put into custody of the Prosecutor for the crime of extortion. Their capture helps to neutralize the criminal intentions that this group would have against civilians, State institutions, miners and livestock farmers, decimating their capacity and criminal operations in the department.
Source: Colombian Air Force