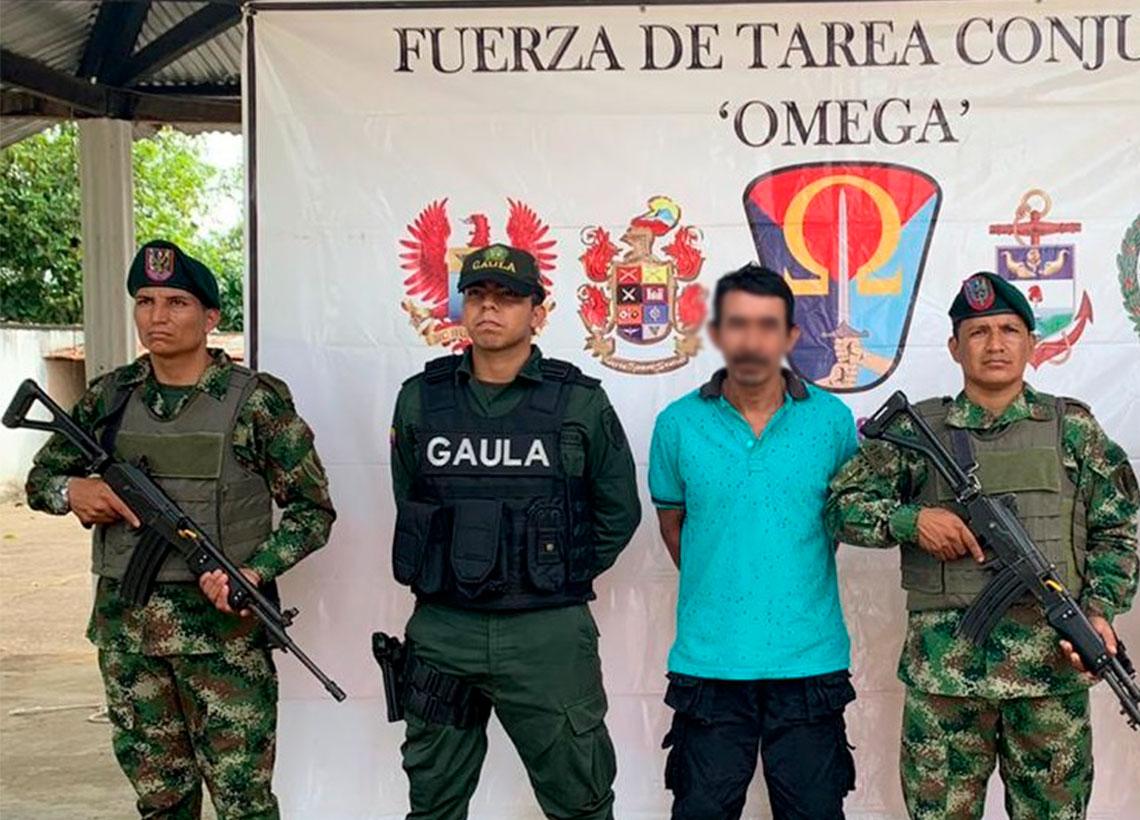 In a joint, coordinated and inter-institutional operation, troops of the Joint Task Force 'Omega' and the National Police captured one alleged member of the residual Organized Armed Group Structure 62.
The effective military operation took place in the urban area of ​​Puerto Rico, Caquetá, where the troops of the Ground Operations Battalion No.2, in coordination with the Gaula (Anti-Extortion and Anti-Kidnapping Group) and the Police of the Department, after an important intelligence work, which led to the capture of José Riquelmer Hernández Lozada, 38, who had an arrest warrant issued by the First Municipal Court of Puerto Rico, Caquetá, for the crime of aggravated extortion.
The captured is responsible for intimidation through pamphlets and calls for the collection of money through extortion against different production sectors of the economy in the region. He is accused of conducting criminal intelligence to carry out attacks against the Security forces and also for extortions against merchants, ranchers and businessmen. He would have participated in terrorist attacks in the municipality of Puerto Rico, in the department of Caquetá.
The apprehended was put into custody of the authorities for their respective judicial process and after the capture hearing, he was put into prison.
Source: Joint Task Force 'Omega'