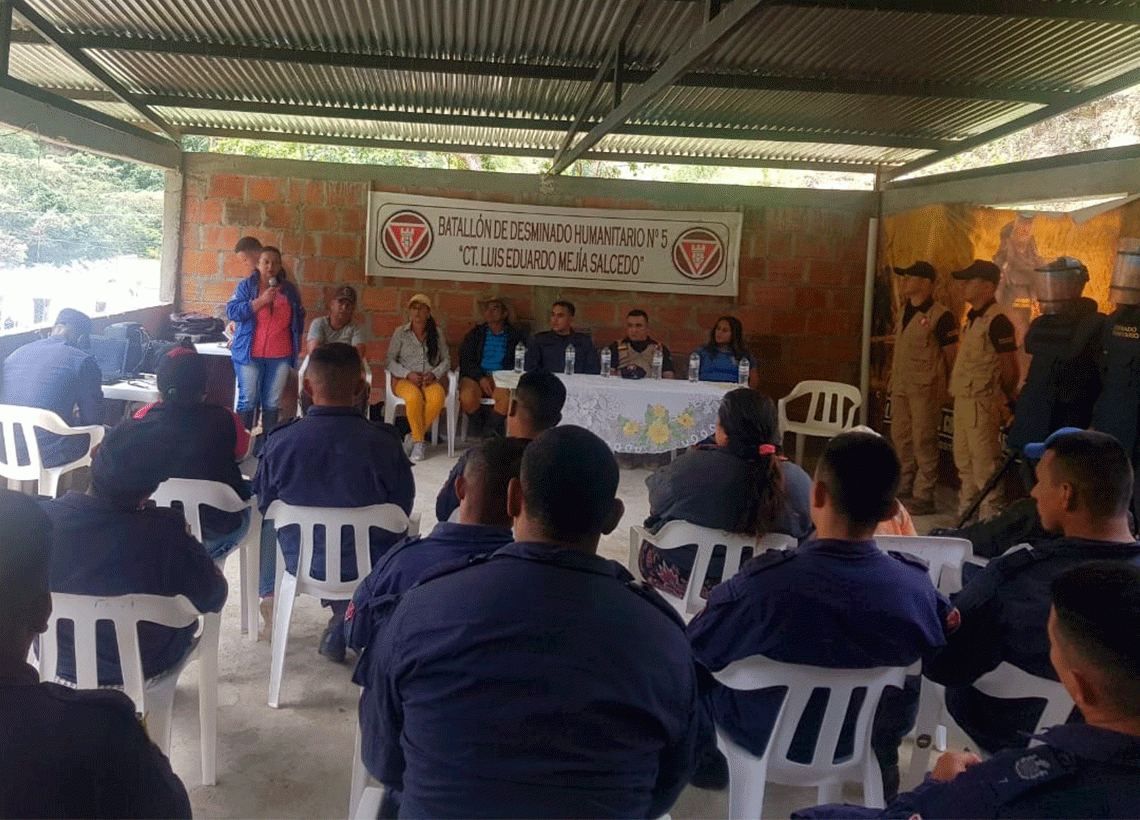 Soldiers of the Battalion of Engineers of Humanitarian Demining No.5, presented a dangerous area in the Venadito village of the municipality of Baraya, in the department of Huila, which after the clearing will be used for the planting of achira, the traditional Huilense cake that has delighted thousands of Colombians and tourists.
During 24 weeks of manual demining work six mine clearance specialists decontaminated 8,962 square meters, in which no elements or indications of antipersonnel mines, unexploded ordnance and improvised explosive devices were found, thus eliminating the fear that this area represented for the community.
Once they received the decontaminated area, the inhabitants affirmed that they will use the land for the planting of achira (Canna indica), strengthening the productive project that consists in the sowing and collection of raw material, transforming it into a commercial product that will benefit the economy of 45 families.
With this work, the soldiers give the inhabitants of that sector the tranquility and the hope of generating productive projects.
It is noteworthy that the military work in the hamlets, Rio Blanco, La Libertad, Turquestán, Versalles, Las Perlas and Venadito, so five territories in which the road towards development and progress in the department of Huila is opened.
Source: Humanitarian Demining Brigade