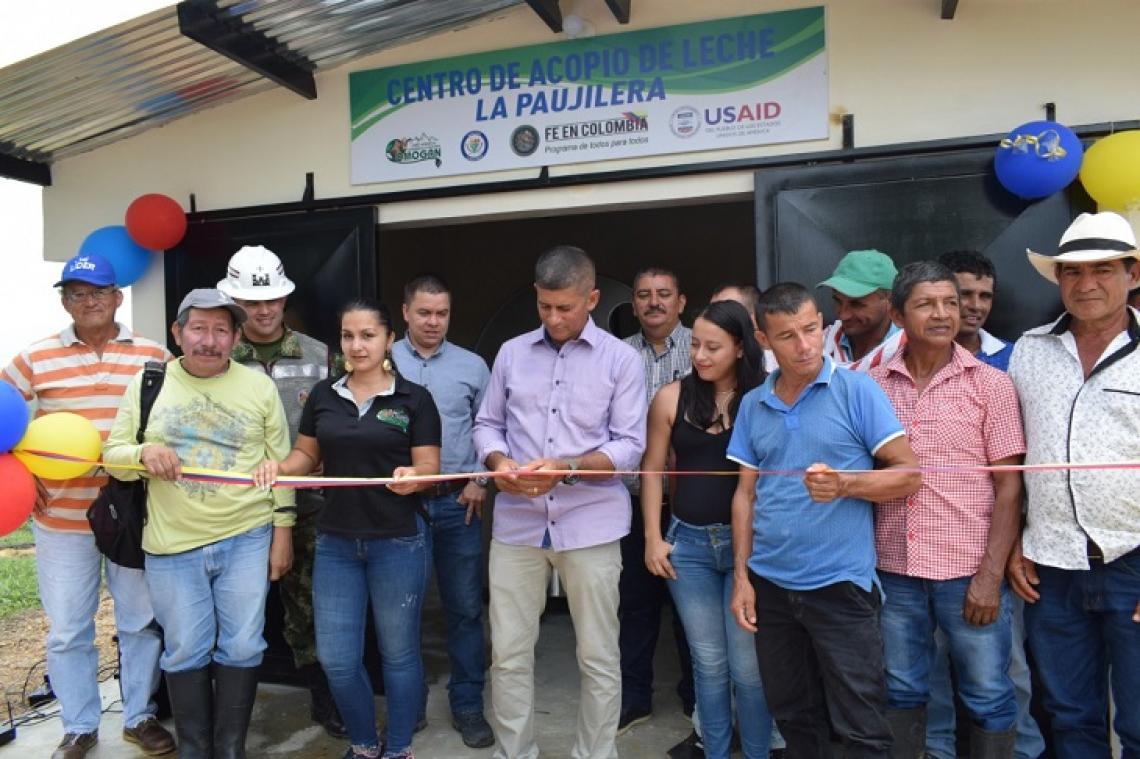 The Sixth Division of the National Army through the program Fe en Colombia, in the framework of an agreement with the Municipal Government of La Montañita, the Municipal Committee of Cattle Ranchers and the Commercial Alliances program of the United States Agency for Development, five booths were built for the installation of a cold piping that will benefit 375 milk producers in the north of the Department of Caquetá.
The work carried out for five months by a non-commissioned officer and six soldiers who contributed their unskilled labor were carried out in the villages of Las Margaritas, El Temblón, La Paujilera and La Pradera, following a strategic alliance aimed at helping the peasants milk producers to comply with the sanitary regulations to be able to commercialize the liquid with the multinational Nestlé which means an increase of 240 pesos per liter.
With these booths in which aluminum tanks will be installed, each of them will have the capacity of 1,500 liters of storage and the electrical network for the conservation of the product, the producers will be able to carry out two daily milkings and start a credit life to later access credits because the Company will record the value of the milk in bank accounts.
The works were executed after the Municipal Administration of La Montañita with the Municipal Committee of Livestock, provided the construction materials and the program of Commercial Alliances of the United States Agency for Development approved a project to support the construction of the cold piping and elements for the peasants.
These operations are framed in the strategic axis Cooperation and Development of the Bicentennial Heroes for Freedom Plan, through which the capabilities of military engineers are used to solve the problems of critical infrastructure, improving the living conditions of communities in all areas to strengthen the economy and stabilize the territory.
Source: National Army