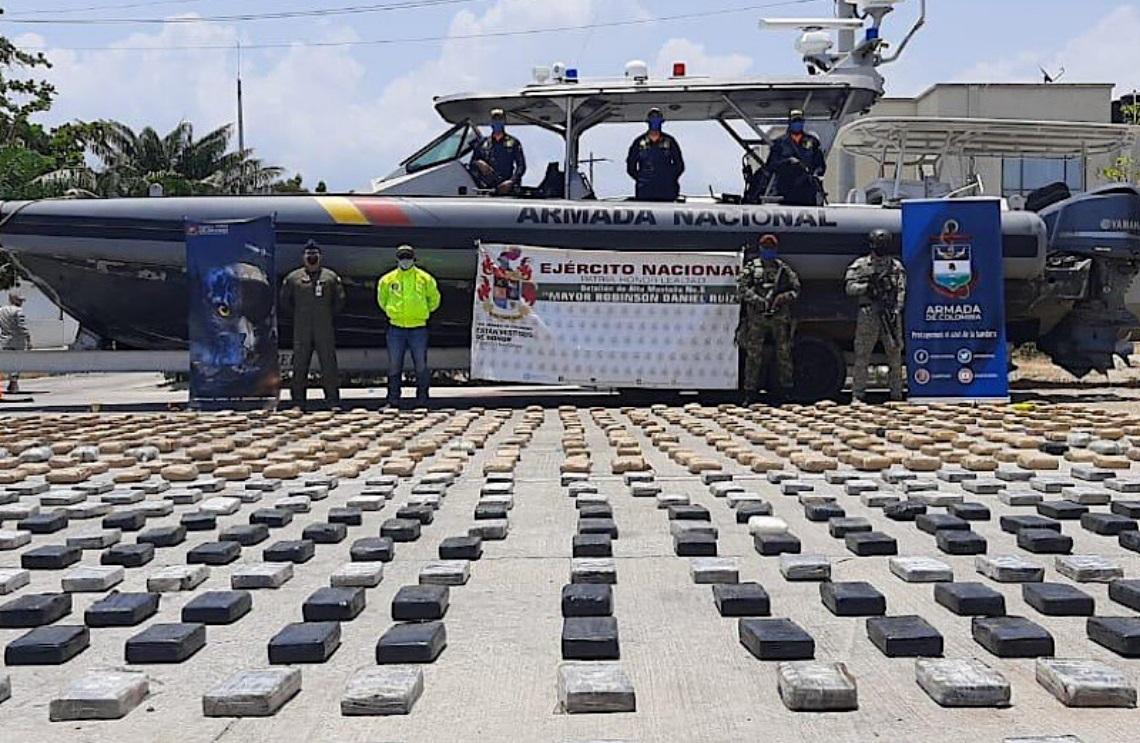 The drug was ready to be shipped abroad at a cost of more than 2.8 billion pesos on the black market.
With a decisive operation, a great blow was dealt against the organized drug trafficking criminal groups in Magdalena, after joint and coordinated efforts by the National Army, the Colombian Navy, the Colombian Air Force and the National Police, the seizure of 428 kilos of cocaine hydrochloride and 485 kilos of marijuana was possible, thanks to the follow-up carried out in the Ciénaga del Torno sectors and in the Isla Vía Salamanca Park.
For this operation, the Air Combat Command No. 3 deployed one of its monitoring platforms, which supported the work being done to find the hideout, which, once found, was reported by the authorities. Inside 23 sacks were extracted of the area by the Aereonaval component, accompanied by the Colombian Air Force to the facilities of the Coast Guard Station in Santa Marta.
Inside the sacks, 908 packages of narcotics were counted. They were ready to be sent abroad, where they would be sold by more than 2.8 billion pesos on the black market.
Source: press - Colombian Air Force