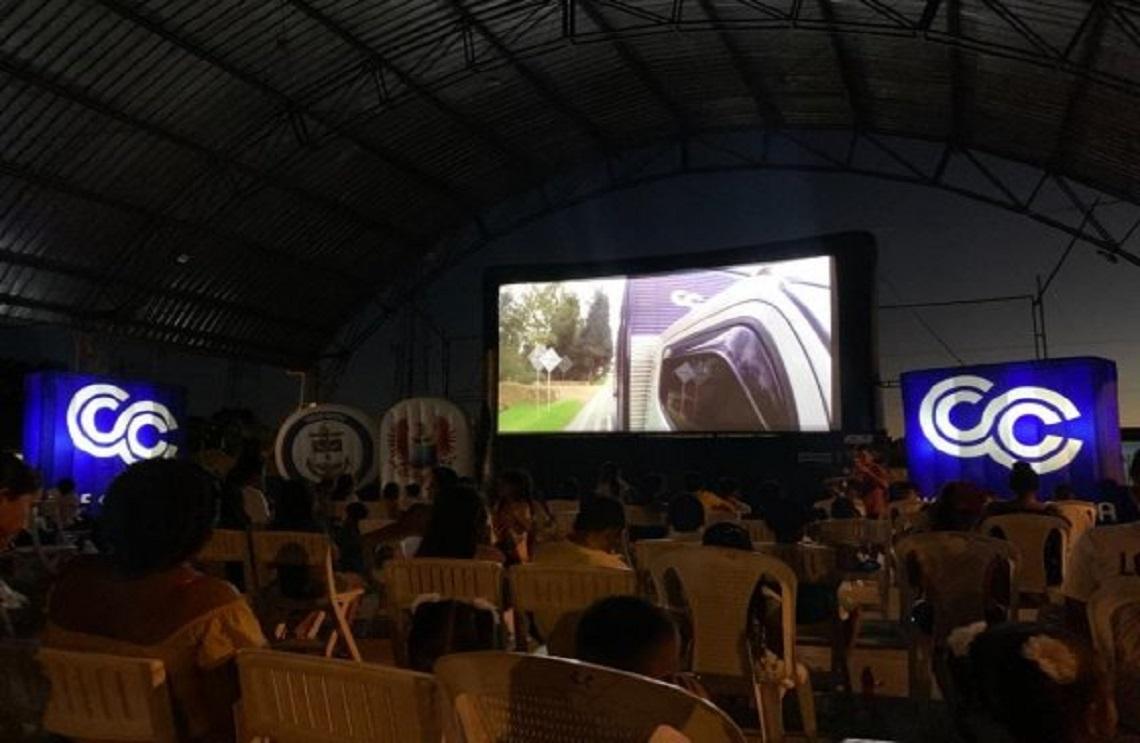 With the purpose of generating recreational spaces and contributing to the improvement of the mental and emotional health of families, Cine Colombia in alliance with the Colombian Navy, the National Army, the Colombian Air Force and the Mayor's Office of Solano, reached the urban area of the municipality of Solano – Caquetá, so that about a thousand people enjoy the most recent films of the seventh art for free.
With the logistical support of Units of the Navy Infantry River Battalion No.33 the river transfer was carried out from the municipality of Tres Esquinas to Solano – Caquetá, of about a ton of equipment together with the technical staff of Cine Colombia, who, supported by the navy men, carried out the adaptation and installation of the structure, thus presenting the children's films.
This initiative conducted by the public and private sector dates back to 2017, with which cultural strengthening is sought, reaching different municipalities and villages in the departments of Amazonas, Bolívar, Caquetá, Chocó department, Córdoba, La Guajira, Magdalena, Nariño, Putumayo, San Andrés and Providencia, Sucre and Valle del Cauca, departments that have been prioritized for  these spaces aimed especially at families.
It is an inter-institutional effort that leads to contributing to the social development of the most vulnerable and hard-to-reach communities in the country, generating protective environments and using the seventh art as a teaching tool that tells inspiring stories to the little ones.
Source: Press - Navy of Colombia