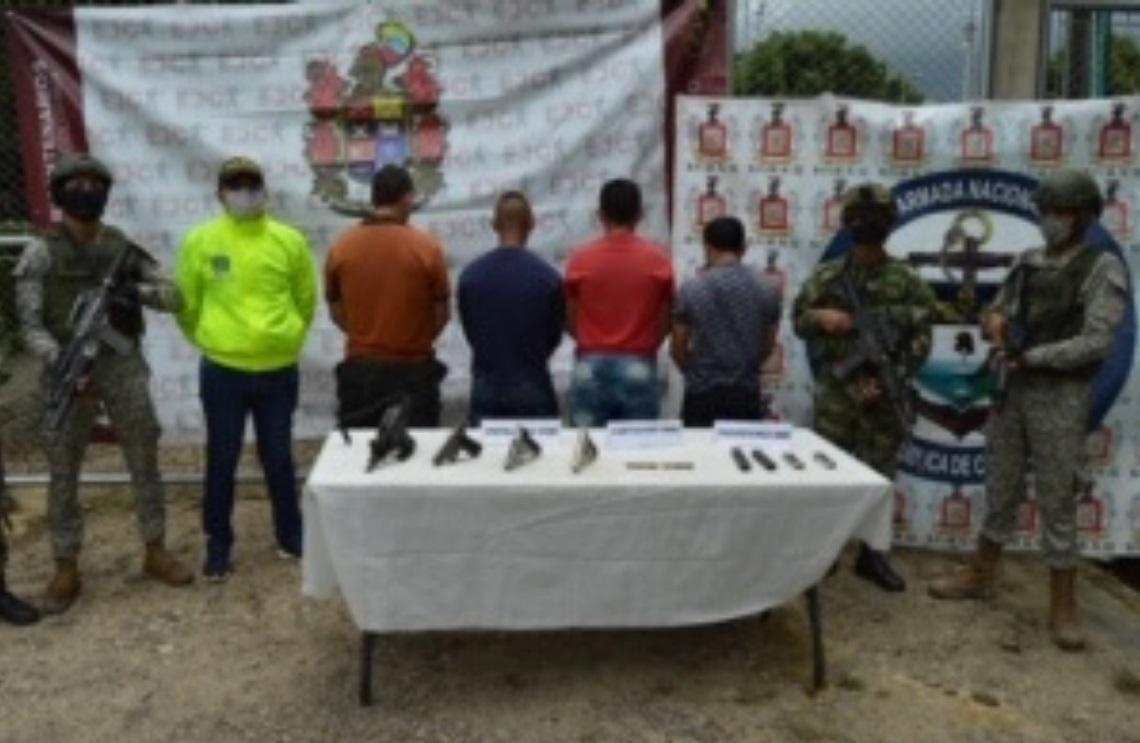 In Aguachica in the municipality of Arauquita, Arauca, troops of the Colombian Navy, the National Army, the Colombian Air Force and the National Police carried out a Joint and Coordinated operation, in which alias Manteco, ringleader of the company, was captured. He was the ringleader of the Simacota group of the Organized Armed Group, GAO, ELN, and he was meeting with several individuals, who upon realizing the presence of the Security forces initiated an armed confrontation.
In this operation against the ELN Organized Armed Group, four other members of this structure were in the same way captured, including alias Topo, an expert in explosives, and alias Diablillo, along with two other individuals.
In the same way, four small firearms, six magazines and 9 mm caliber ammunition were found.
The individuals and the materials were put into custody of the authority to continue with the judicial process.
As a result of the confrontation, an individual allegedly belonging to the ELN was wounded and was immediately treated by combat nurses, who gave him first aid in search of safeguarding the life of this person and acting as guarantors of Human Rights. Later, the wounded man was sent to the Medical Center in Arauca to continue with his recovery process.
Source: press - Colombian Navy