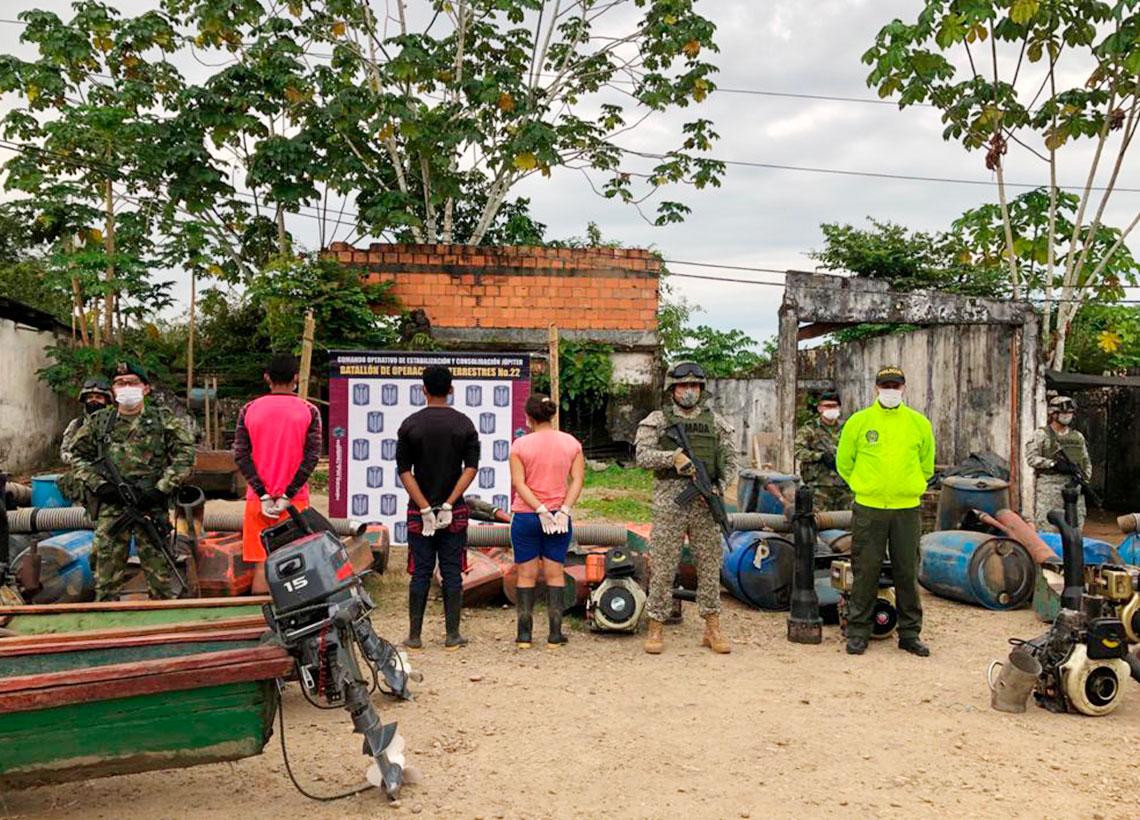 Units of the Colombian Navy, of the Southern Naval Force, carrying out surveillance, interception and river security operations, captured three individuals accused of the crime of illegal exploitation of mining deposits, on the Bank of the Mandur River near the Sector Calle San Juan, municipality of Curillo, in Caquetá.
The operation was carried out jointly with troops of the National Army, with the support of aerial images provided by the Colombian Air Force and in coordination with units of the National Police. The intelligence work carried out in the sector led to the determination that the gold was marketed through the residual organized armed group Structure Primera and generated a criminal income of approximately 220 million pesos per month.
Along with the individuals, troops also found a lot of machinery and equipment used for the illegal extraction of alluvial gold, including nine dredgers, 17 motor pumps, three canoe-type boats, two outboard motors, 23 55-gallon barrels, 20 floating units, 10 power rotors and six wooden ramps. This material would cost approximately 320 million pesos.
The Colombian Amazon region has been directly hit by the illegal exploitation of gold, which by indiscriminate use of toxic chemicals such as Mercury, irreparably hits the local ecosystem, putting at risk the good physical condition of the flora, fauna and Indigenous communities that inhabit the region.
The material and the individuals were put into custody of the authority .
Source: press-Navy of Colombia