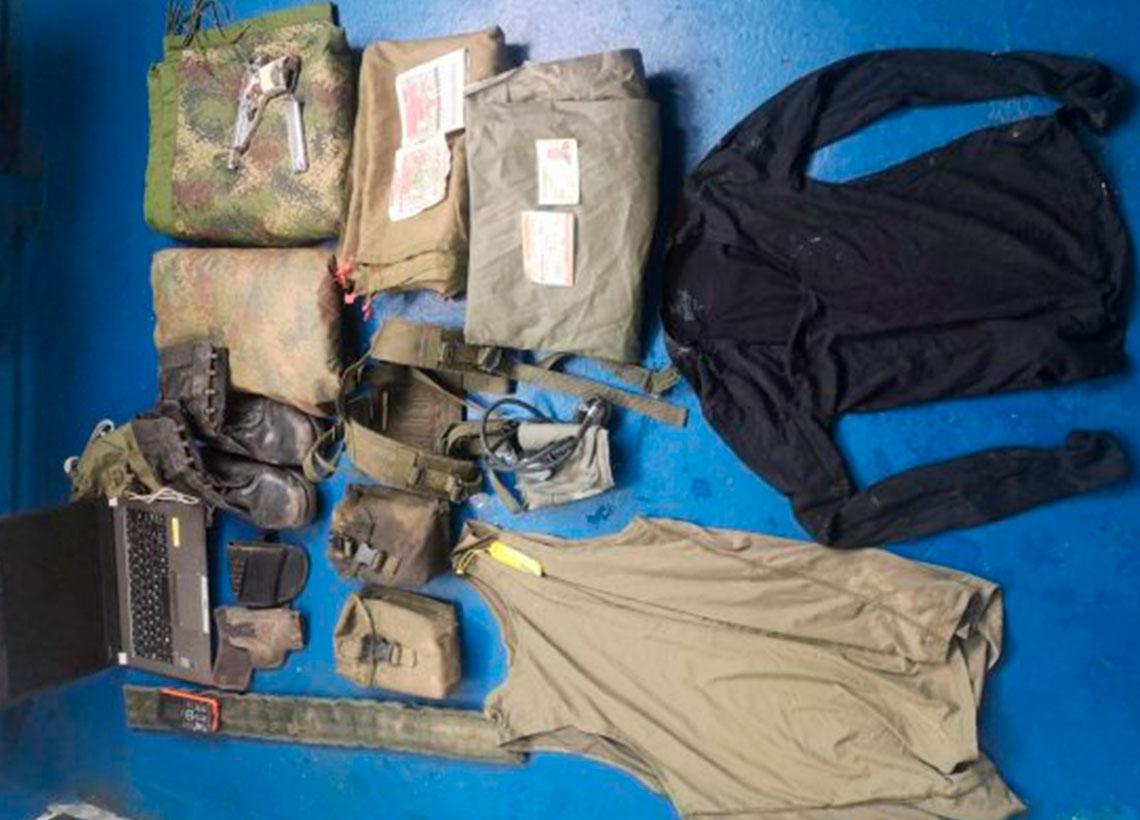 In less than a week the Colombian Navy and the National Army destroy a camp area, a structure for production coca base and war material and military accessories that would belong to the organized armed group, GAO, ELN, in Chocó.
These results were carried out in the framework of Operation Barbudo, in which the Military Forces have managed to deal hard blows to this group outlaw that commits crimes on the Colombian Pacific Coast.
The first search and area control operation took place in the Perru sector of the municipality of Istmina, Chocó, where a seven-millimeter pistol, a magazine for it, a computer, a cell phone, uniforms with identifications of the GAO ELN and cards that would be used to  instruct the personnel of the Western war front Omar Gomez.
Subsequently, in the Trapiche sector of this municipality, troops of the Ground Operations Battalion no.26 of the National Army and the Navy Infantry River Battalion No.24 of the Pacific naval force dismantled a Coca-based paste production laboratory in which they found chopped coca leaf and solid and liquid precursors, which after complying with established protocols were destroyed in the area.
Finally in the Fujiadó stream, rural area of the municipality of Istmina, in Chocó, the troops found an abandoned camp area with capacity to house up to 20 individuals apparently members of the Ernesto Che Guevara Front.
Source: press-Navy of Colombia