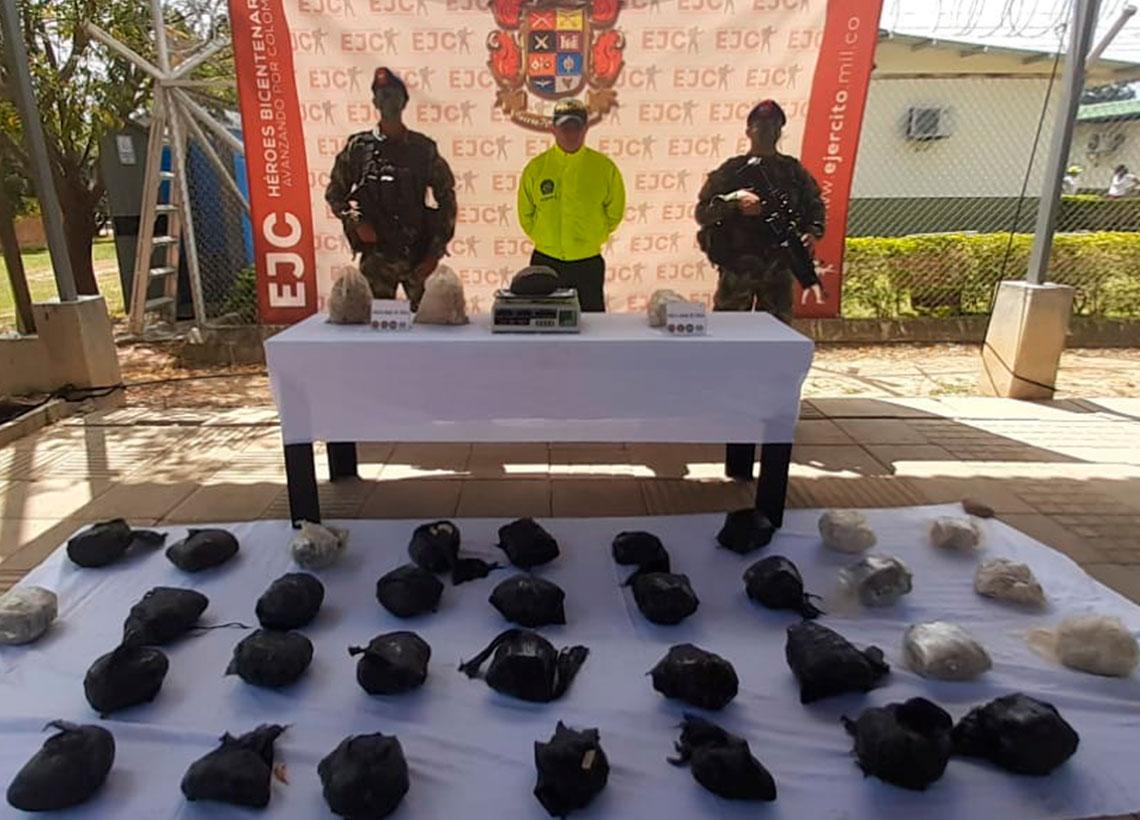 The illegal drug manufacturing complex was hidden in the undergrowth and a few meters from a hamlet.
Through the development of operations framed in the "Heroes of Freedom" Campaign Plan, troops of the Vulcano Task Force jointly, coordinated and inter-institutional with the Colombian Air Force, the National Police and the General Prosecutor's Office of the Nation, in a rural area of ​​the municipality of Tibú, in the department of Norte de Santander, dismantled a clandestine deposit, which belonged to the Organized Armed Group, GAO, Eln, front "Juan Fernando Porras Martínez".
The military operation against drug trafficking took place in the Campo Yuca village, municipality of Tibú, a sector where men of the Artillery Battalion No. 30 "Baalla de Cúcuta", found around 74 kilograms of coca base paste, which would be marketed with criminal organizations of Venezuela and Mexico.
This illegal structure was valued at approximately 230 million pesos, an important economic figure that strongly and irreversibly affects the finances of the Armed Organized Group, GAO, Eln, in this area of ​​the country.
Source: National Army - Press