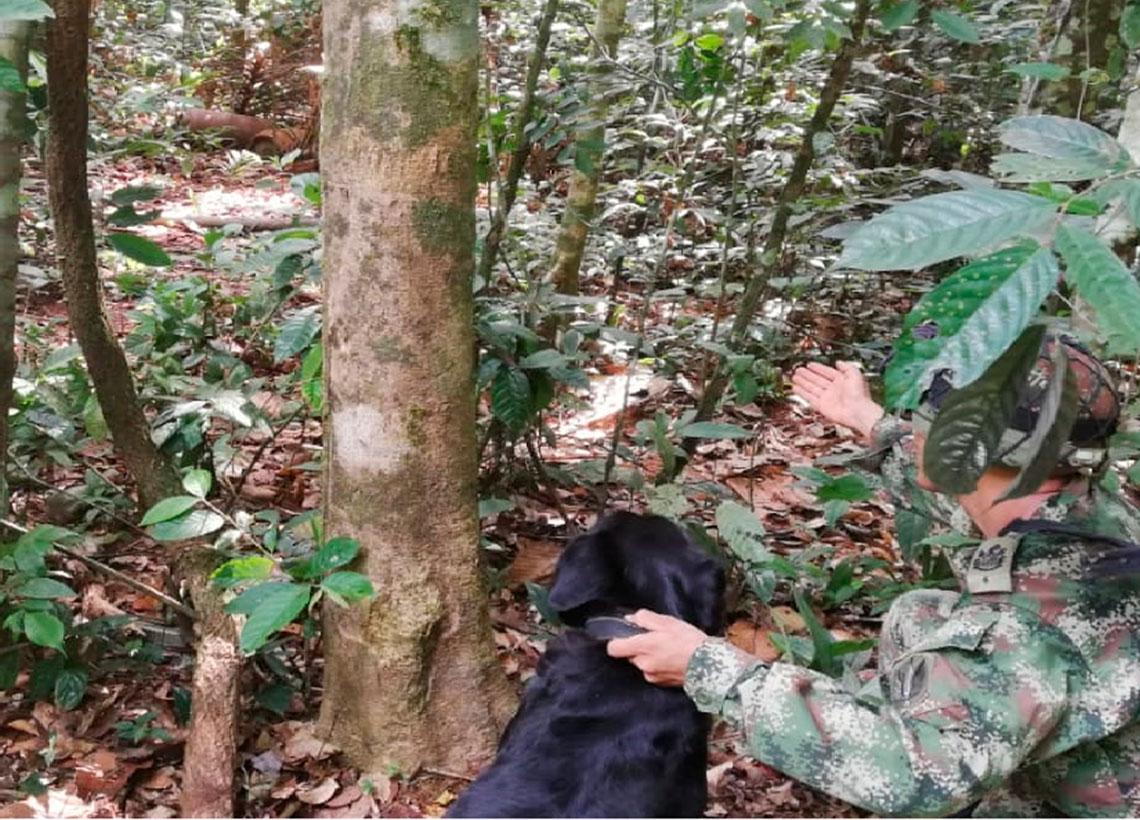 In military operations framed in the "Heroes of Freedom" Bicentenary Campaign Plan, troops of the Ground Operations Battalion No.4 of the Joint Task Force Omega, through intelligence work, find a clandestine hideout with explosive materials, apparently, belonging to the Organized Armed Group, residual GAO, Seventh Structure.
In a wooded area of ​​El Jordán village, in the municipality of Puerto Rico, in the department of Meta, there were four (04) unexploded ordnance (UXO) type 60 mm grenade of rudimentary manufacture and two (02) Improvised Explosive Devices (IED) type 40-pound gas cylinders. Explosive materials which would  be used by Residual GAO to attack on the Joint Task Force 'Omega' and civilians in the sector.
In this way the Joint Task Force 'Omega' neutralizes the terrorist operations of outlaw groups and possible attacks against the Security forces and civilians, reaffirming its commitment to the security and wellbeing of the citizens of the Colombian south-east.
Source: Omega Joint Task Force