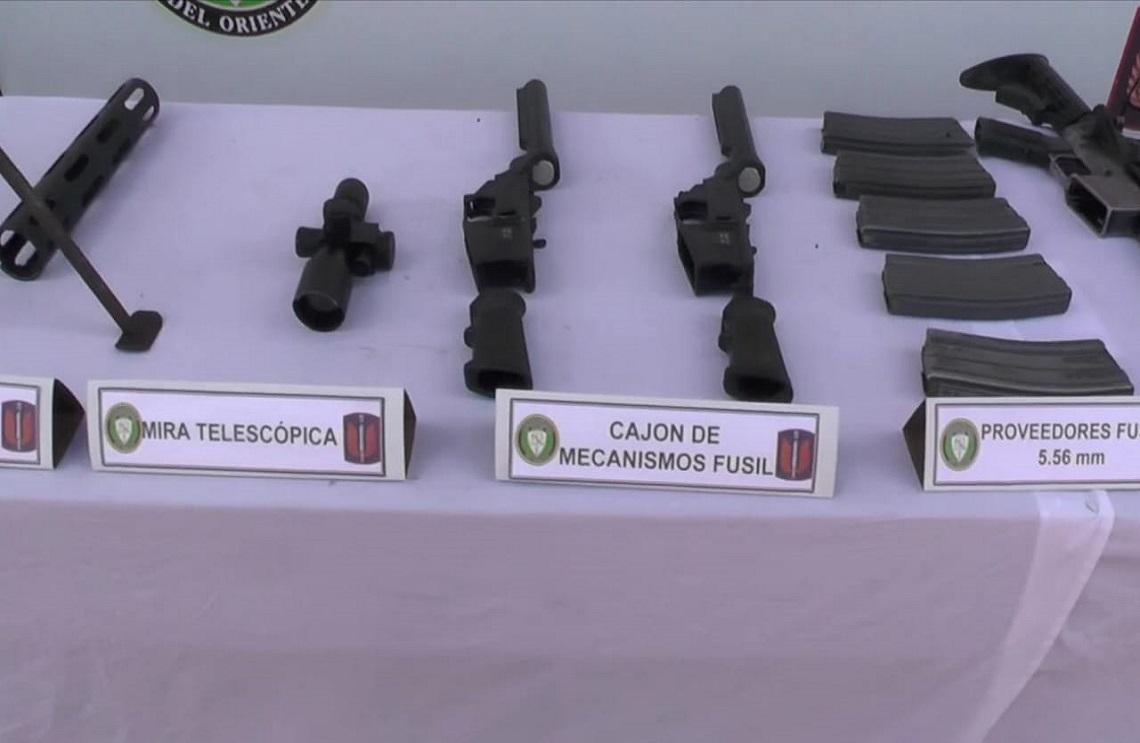 The material belonged to the law and order group of this terrorist organization whose ringleader is alias Marlon or "Macancán".
This year, 62 illegal hideouts have been found by the Omega Joint Task Force in the departments of Meta, Caquetá and Guaviare.
In the framework of operations carried out in a joint and coordinated manner, troops of the Specific Command of the East of the Joint Task Force Omega, found three illegal hideouts with war material and explosives belonging to the law and order group of the residual Organized Armed Group, (GAO-r), Structure First, whose ringleader is alias Marlón.
The discovery of the three clandestine hiding places occurred in Puerto Nare, Miraflores municipality, in Guaviare, based on the information provided by the intelligence agencies of the National Army, the Colombian Air Force, the Colombian Navy and the National Police.
Within the three depots, the soldiers of the Ground Operations Battalion No.5, found 2,133 ammunition of different calibers, two 5.56 caliber rifles, one 7.62 millimeter AK rifle, five rifle magazines, two 7.65 millimeter caliber small firearms with their respective magazines, a rifle bipod, a mortar base plate, a telescopic sight, two Bushmaster rifle mechanism drawers, five improvised explosive devices and an antipersonnel mine.
The explosives were destroyed at the scene, following the protocols established for that purpose, and the war material was removed of the area of ​​operations for their respective judicial process.
Source: Press - Omega Joint Task Force
T