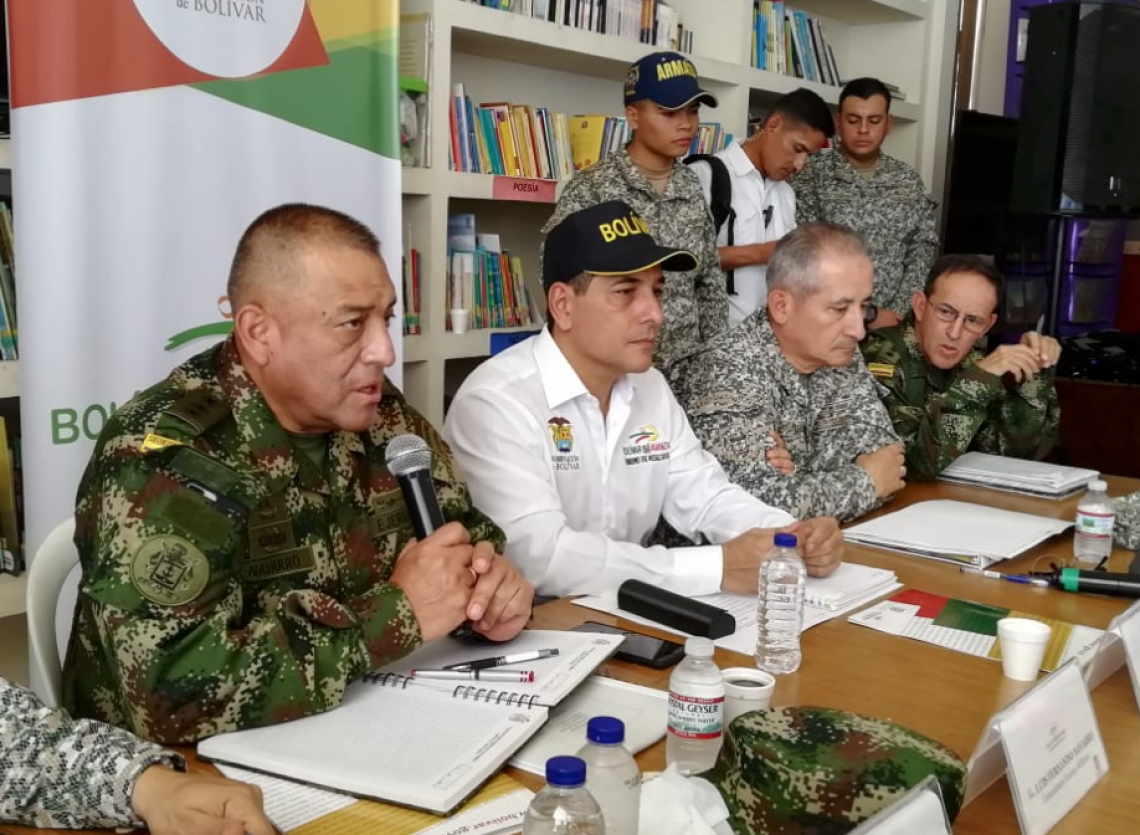 In the framework of the implementation of the Bicentennial Plan, the security council of the hamlet El Salado was carried out today in the municipality El Carmen de Bolívar, heart of the Montes de María region. In this activity, Major General Luis Fernando Navarro Jiménez, General Commander of the Military Forces and Vice Admiral Evelio Ramírez Gáfaro, Commander of the National Navy along with the Governor of Bolívar, Dumek Turbay, attended the requirements of the social leaders who have received threats in this population.
In the council, the community emphasized the social needs of the territory, not only of soldiers and police but of a unified operation, which articulates budgets to generate an impact in the community that leads to pass from military and police control to the institutional control of the territory.
On threats, the Government of Bolivar provides a reward of 20 million pesos to those who provide information that leads to the capture and prosecution of those responsible. As part of the shock plan implemented for the municipality of El Salado, since the early morning yesterday, security was reinforced with another squad of Infantrymen, three armored vehicles and the presence of the Meteoro Plan to control the access roads.
According to intelligence information, in this area there is no threat from an organized armed group-GAO, but there is a threat against a family. The authorities will maintain military and police control to make this family feel safe and calm.
In El Salado, coordinated work is maintained by the National Navy and the Police to guarantee the safety of the citizens. Operations include patrols 24 hours a day. Major General Navarro said: "we have all our military and police capacity in El Salado, Bolívar, and if necessary we will bring other military intelligence capabilities to promote legality in the region"; Vice Admiral Ramirez added: "We will not underestimate any type of threat."