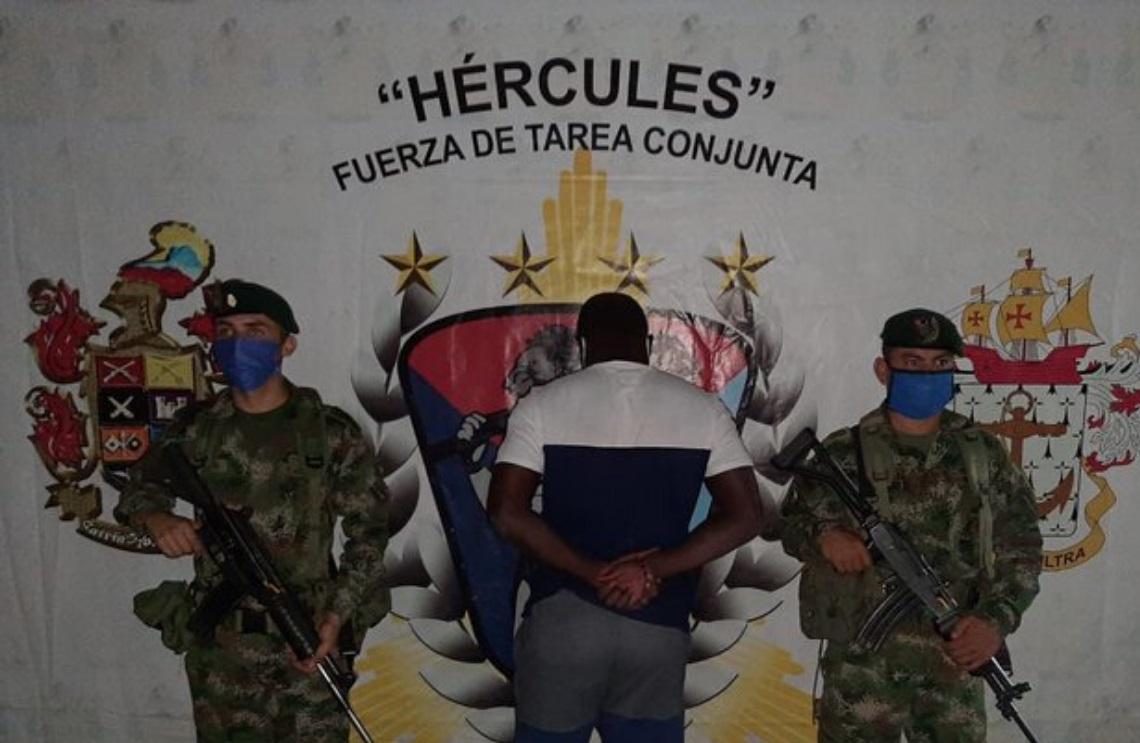 Members of the Organized Armed Groups were captured in operations of the Military Forces in in the departments of Nariño and Arauca
The Minister of Defense, Holmes Trujillo, announced two important arrests of alleged members of Organized Armed Groups, GAO, in Nariño and Arauca, carried out in operations of the Military Forces.
In the first operation, carried out by the Hercules Joint Task Force in coordination with the Attorney General's Office, alias Blin Blin was captured in the municipality of El Charco, in the department of Nariño.
"This man is said to be the third ringleader of the residual Organized Armed Group, GAO-r, Structure 30, in charge of the support networks of this organization in that municipality and in La Tola as well and extortion in the region", said the head of the Defense Sector and He added that, according to investigations, alias Blin Blin had been commissioned by the head of Structure 30, alias Don Putas, to transport cocaine shipments in the area.
On the other hand, in an operation of the Eighth Division of the National Army, in coordination with the Office of the Attorney General of the Nation, alias La Patrona, alleged head of finances of the Domingo Laín Sáenz Front of the GAO ELN, was captured.
La Patrona, captured in Puerto Nidia, in Fortul, in the department of Arauca, is designated to serve as figurehead for the GAO ELN and also to acquire and distribute war material and military accessories for that criminal organization.
"These are two very important captures for the inhabitants of Nariño and Arauca, I thank our Security forces for their work against crime", said Minister Holmes Trujillo.
Source: sectorial communication - Ministry of National Defense