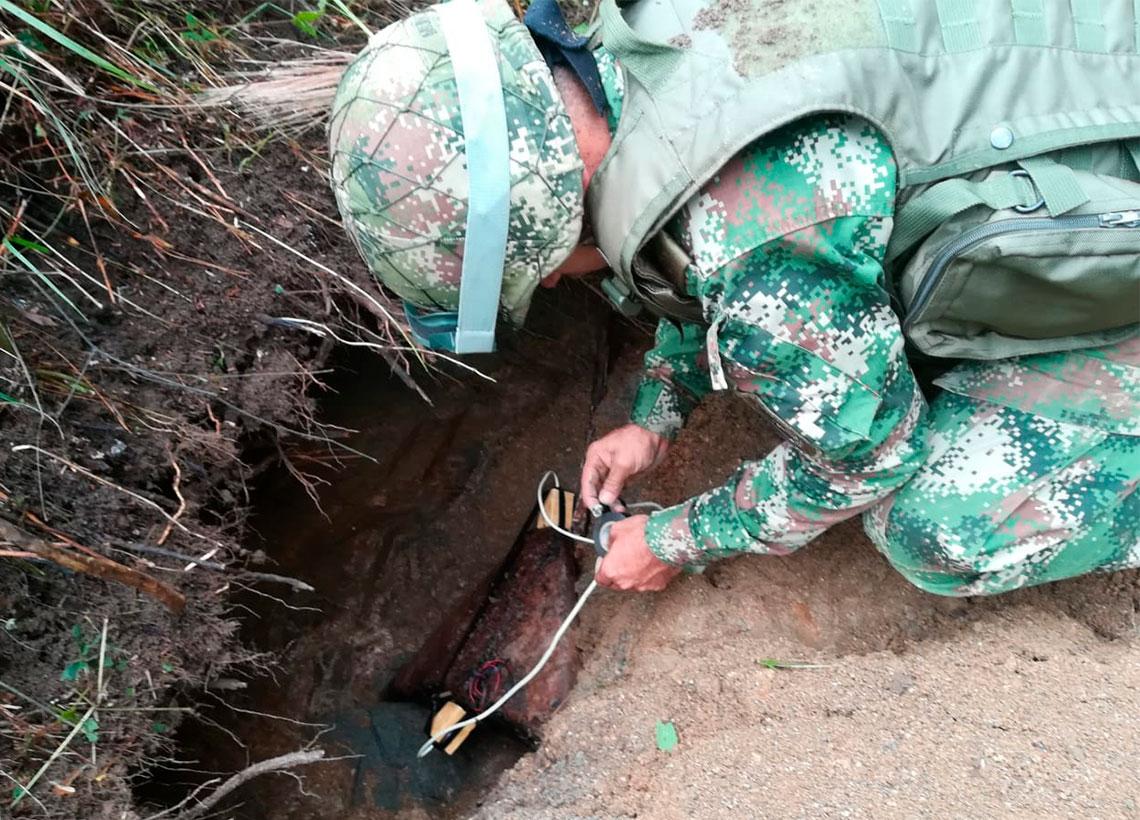 The timely reaction of the troops of the Joint Task Force 'Omega ' with its units of the specific command of Caguán found and neutralized four improvised explosive devices, in the area of hamlet Miravalle, in the municipality of San Vicente del Caguán, in Caquetá.
Hidden in a clandestine hideout four improvised explosive devices, 25 kilograms each, recognized as 'Chinese hat' due to their particular rectangular shape. They were made of galvanized sheets and were composed of explosives based on ammonium nitrate, shrapnel, two wire cable and electric detonators. They were found in a military control operation by troops of the Ground Operations Battalion no.70.
Immediately, the soldiers, in coordination with the explosive and demolition team, EXDE, after securing the area and implementing the security protocols, proceeded to carry out the destruction of the devices under controlled conditions.
The elements apparently belonged to the old criminal structures in Caquetá years ago, and according to intelligence, members of the organized armed group, residual Group 'Teófilo Forero Castro', intended to recover those lands in order to attack on the Security forcess and civilians.
Source: Task Force Joint 'Omega'