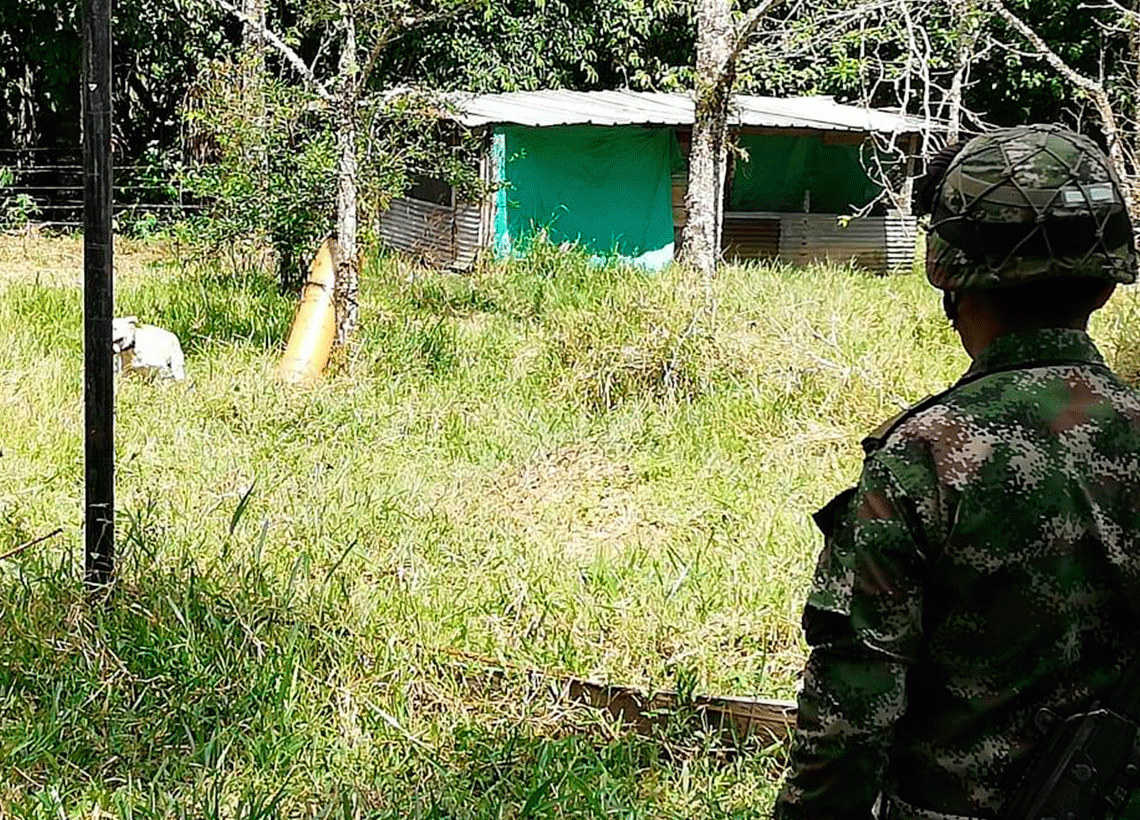 Troops of the Joint Task Force 'Omega' in coordination with the National Police, neutralized a terrorist operation with explosives in the sector known as Los Pozos, the in limits of the department of Meta with the department of Caquetá.
This terrorist operation was neutralized thanks to the alert received by the troops carrying out military operations in the area, who upon arriving at the site saw a mean of launch with six explosives, a cell phone, black powder, detonating cord and other elements to commit the terrorist action that would take place by the steps of the civilian population or the military in the area.
The Joint Task Force 'Omega', invites the community to denounce any suspected action that may hit the safety and life of the inhabitants, as well as that of the troops in this area.
Source: Joint Task Force 'Omega'