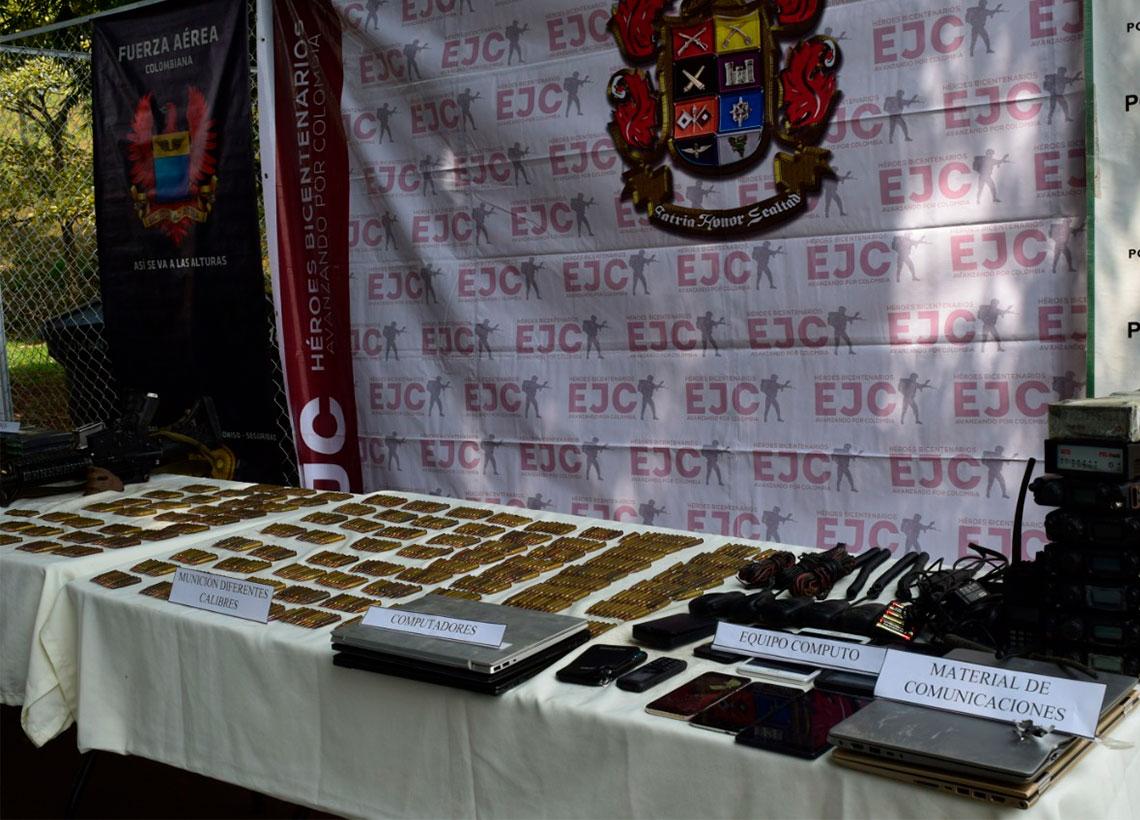 Three dead in military operations were reported in a joint, coordinated and interagency operation executed in Munguidó, Litoral de San Juan, Chocó, in addition to the discovery of garments of exclusive use of the Military Forces and war material.
This mission directly hits the western war front of the Organized Armed Group, GAO, Eln, front 'Ernesto Ché Guevara', company 'Omar Silgado', with whom troops had engaged armed combat, which led to the neutralization of criminals who exercised illegal control of the territory in the border area of the departments of Chocó and Valle del Cauca.
Within the confiscated material troops reported computers and telecommunications accessories, rifle, metal magazines, ammunition of different calibers, sights for precision rifle and multipurpose vests.
Intelligence and attack aircraft of the Air Combat Commands No.5 and No.7 of the Colombian Air Force were responsible for providing intelligence information, in addition to the transport and insertion of the troops, along with the Titan Joint Task Force, the Army, the Navy, the National Police and the Attorney General's Office.
Source: Colombian Air Force