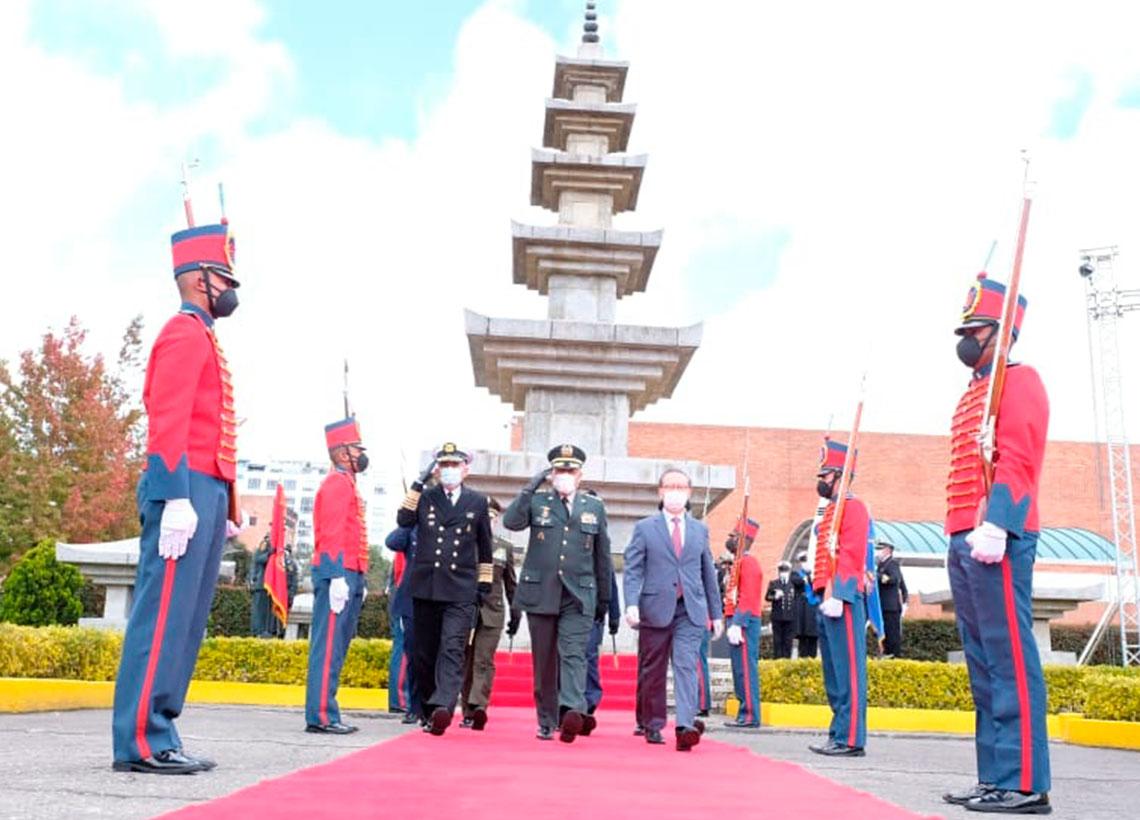 With a humble but emotional ceremony, Defense Minister Carlos Holmes Trujillo, accompanied by South Korean Ambassador to Colombia Choo Jong Youn and the military and PoliceCommanders paid a heartfelt tribute to the heroes of the Colombia Battalion and naval units that participated in the Korean War 69 years ago.
The tribute took place at the facilities of the Superior School of War where the memorial of The Padoga recognizes the participation of approximately five thousand Colombian soldiers and sailors who fought in distant lands, and represented the courage and bravery of those who died, were wounded or went missing in combat with the conviction of defending the principles of freedom and democracy.
During the military ceremony, which was transmitted virtually, a wreath laying ceremony was made for the heroes who served with the United Nations Command in South Korea, the testimony of two veterans was heard and the ambassador Choo Jong Youn thanked the Colombian people for the meritorious services in his country through these heroes who went beyond their duty.
Sergeant Major (in retirement) Gilberto Diaz Velasco, veteran of the Korean War, summed up under the phrase "We share the greatest honor, we are Colombian soldiers" the feeling of the brave heroes of Colombia who participated in the Korean War.
Source: Cogfm - Strategic Communications