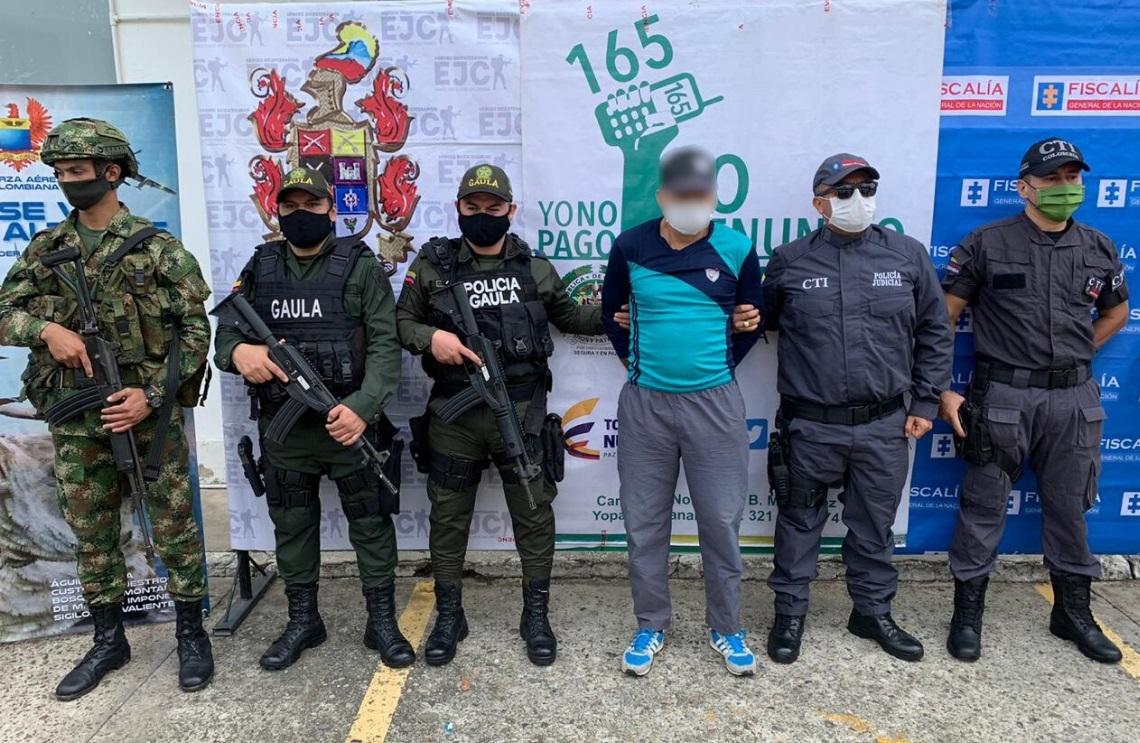 In a joint operation conducted by the National Army and the Colombian Air Force, coordinated with the National Police and with the support of the Office of the Attorney General of the Nation, alias Mateo, ringleader of the group Víctor Manuel Díaz of the José David Suárez front of the Armed Group Organized, GAO, Eln, was captured in the village los Lirios in the municipality of Aguazul, in the Casanare.
Alias ​​Mateo had been for about 17 years, in the GAO - Eln. He is accused of committing the crimes of extortion, manufacture, trafficking or illegal carrying of firearms in the municipalities of Tauramena, Aguazul and Yopal in Casanare, damaging companies in the energy sector in this region.
The capture was carried out after a search operation, in which extortion brochures, an IM 26 fragmentation grenade, a 12-millimeter caliber shotgun, a 45-millimeter caliber pistol, a 16-millimeter caliber shotgun and 15 cartridges caliber 45 were found by troops.
The man was prosecuted by the Prosecutor's Office, accused of participating in the murder of several members of the Security forces in the department.
With this capture, the Security forces manage to weaken this armed group that has damaged the security and economy of the region, working by land, air and water to continue ensuring the protection of Colombians in all corners of the country.
Source: press - Colombian Air Force