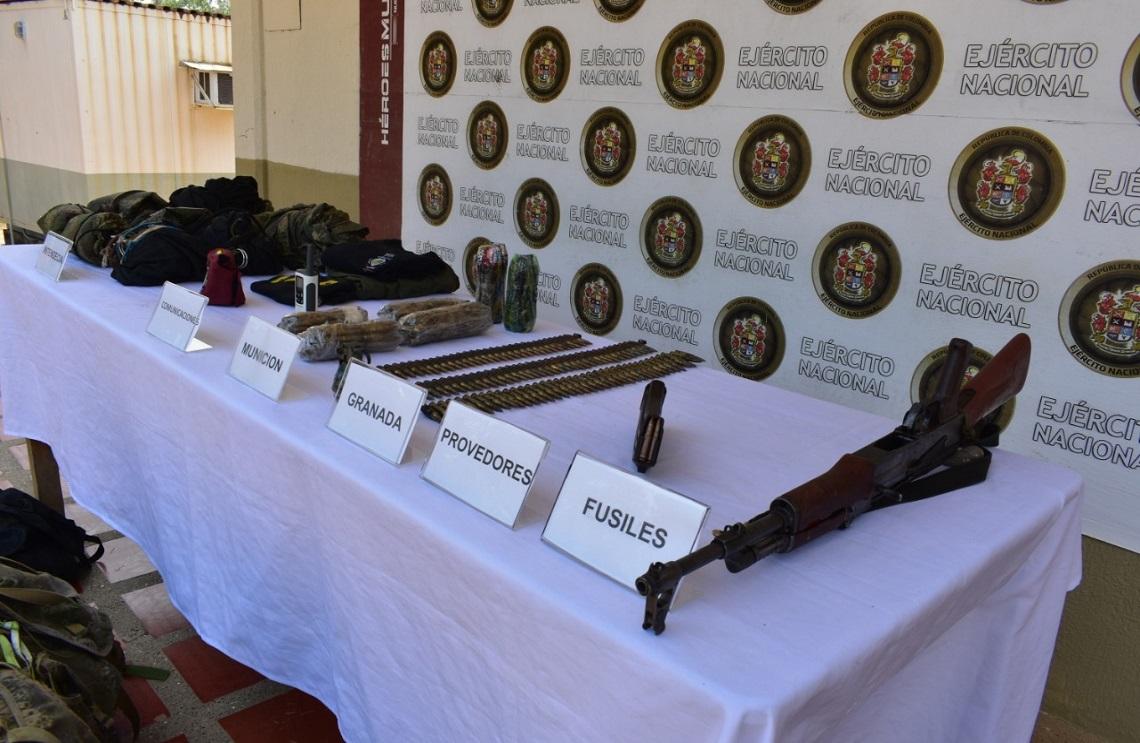 The Joint Task Force for Stabilization and Consolidation Hercules, in compliance with the Bicentenary Plan 'Heroes of Freedom', in a joint operation carried out by the Army and intelligence component of the National Navy, managed to find a significant amount of weapons and communications material.
In the course of the operation, the Military Forces, by means of an air assault maneuver, reached the village of San Juan de Pueblo Nuevo, in Nariño, a strategic area of ​​the residual Organized Armed Group United Guerrillas of the Pacific and found 12 weapons, including two rifles, two shotguns, five pistols and three revolvers. At the site troops also found two spare barrels for M-60 machine gun, 12 magazines for ammunition and more than 500 war cartridges of different calibers.
In this camp area, a satellite telephone, eight communication radios and various accessories for them were discovered. Among the seized military accessories there are two multipurpose vests and 29 green shirts, among other items.
This result significantly hits the command and control, finance and logistics substructures of this organized armed group that has been carrying out criminal operations against the communities, since this group has clashes with residual GAO E-30 'Rafael Aguilera', due to the dispute over the mobility corridors to strengthen their illegal activities.
Source: COGFM - Strategic Communications