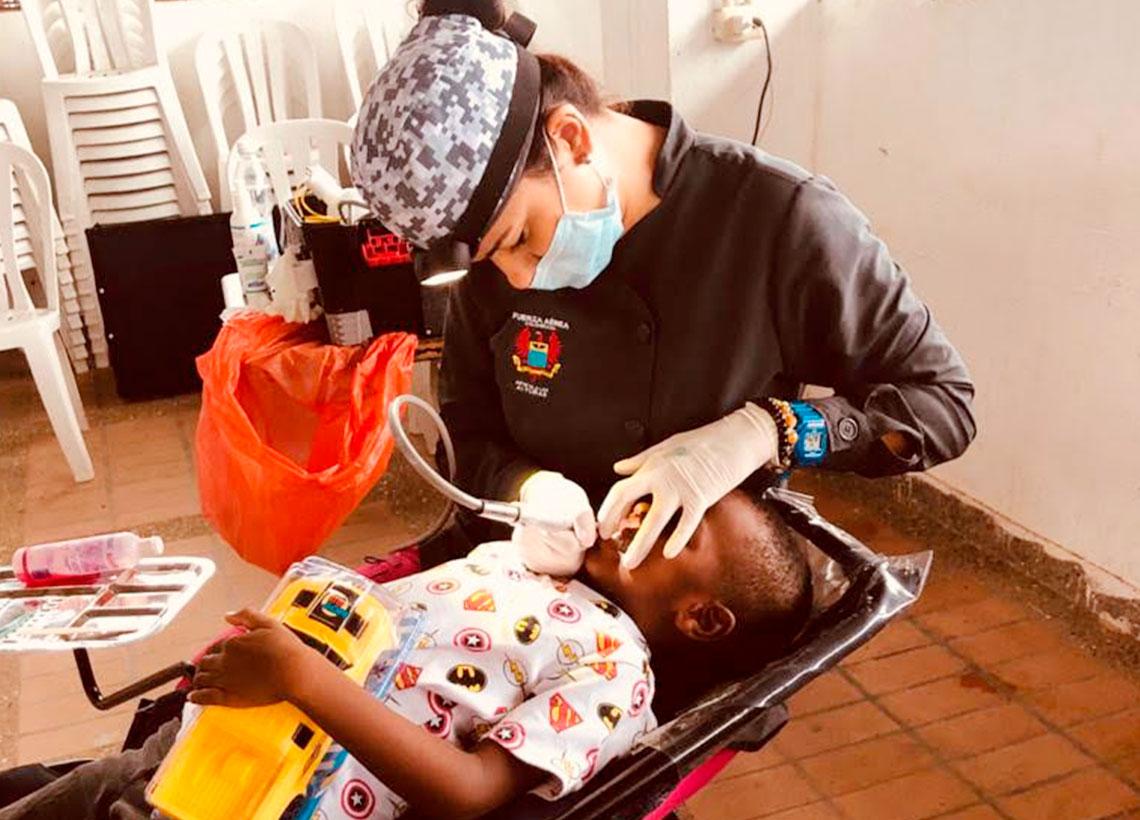 Activities like this strengthen ties with vulnerable populations.
In a C-295 aircraft of the Colombian Air Force, hope was transported for more than 3,000 inhabitants of Quibdó, who benefited of the Development Support Activity that was carried out at the Pedro Grau y Arola School - North Zone.
The inhabitants of the capital city of the department of Chocó received assistance in general medicine, dentistry, psychology, pediatrics, orthopedics, ophthalmology, dermatology, nutrition, nursing and medication distribution. In the same way, they participated in talks to prevent drug use and pregnancies at an early age.
This activity was carried out with the purpose of strengthening community leadership and contributing directly to the stabilization and social recovery of the territory. There, a ton and a half of food and clothing were distributed, as well as a recreational festival for boys and girls took place.
In this way, the Colombian Air Force together with the National Army and through an inter-institutional effort with the Dar Colombia Foundation, Somer, Alianza Compromiso de Corazón and the Professional Officers of the Reserve of the Air Combat Command No.5, contributed to the improvement of the quality of life, working for the development and wellbeing of the community of the department of Chocó.
Source: Press - Colombian Air Force