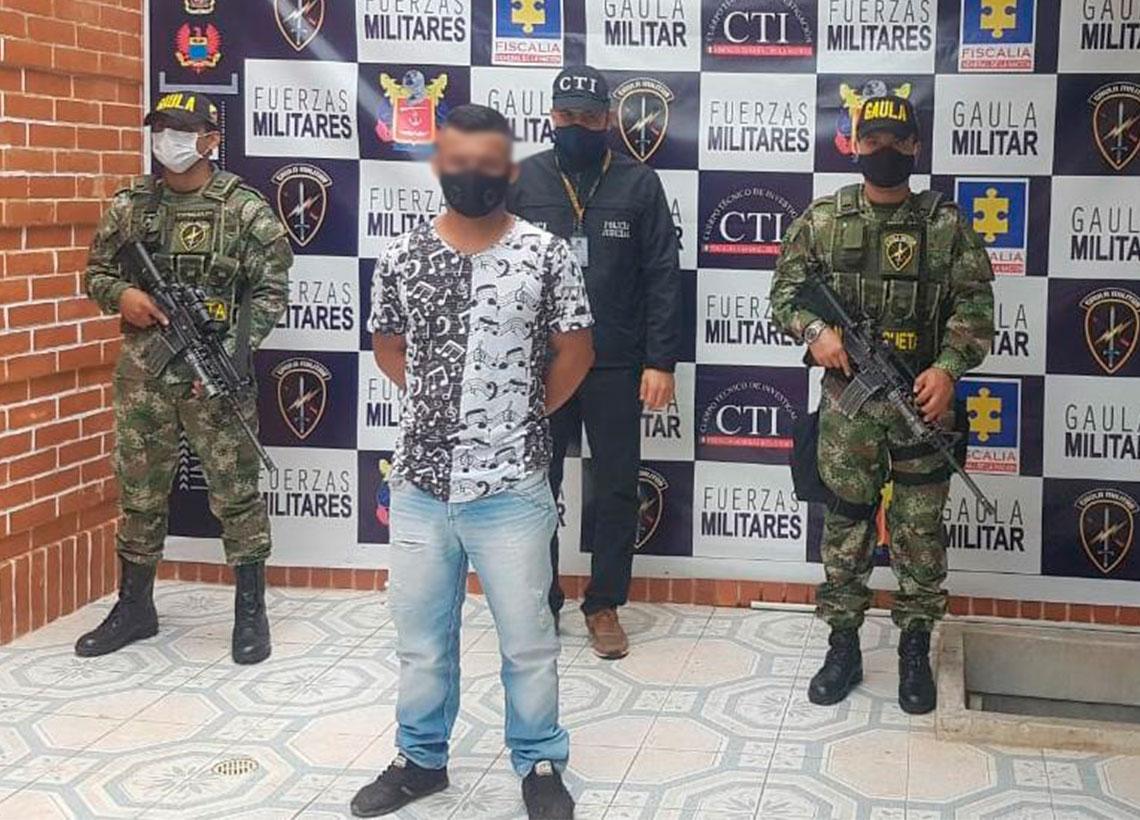 The individual, according to military intelligence reports, would have been in charge of collecting money from extortions in the region.
Troops of the Twelfth Brigade of the Sixth Division of the National Army, in the course of an inter-institutional operation with the Technical Investigation Corps (CTI) of the Attorney's General Office, captured an individual of high value for the Residual Organized Armed Group (GAO-R) Comisión Tercera.
This individual known by the alias Enano was located by the Military Gaula (Anti-Extortion and Anti-Kidnapping Group) in Caquetá, as a result a intelligence work in Las Lajas, in the Comuna Oriental in Florencia, Caquetá. According to the information of the authorities, it is Raúl Álzate Balanta, who was wanted for the crimes of extortion, aggravated homicide and illegal carrying of firearms, since he would be the responsible of extortion and intimidation of traders and stockbreeders across the department, especially in the municipality of Belén de los Andaquíes, which is the epicenter of their criminal activities, in order to finance the illegal structure.
Alzate Balanta is said to be responsible for the murder of two people on May 3, 2020, in the village of Los Angeles. In addition is linked to the death of two indigenous leaders in the south of the department of Caquetá, which led to the exodus from the community.
With these operations, the National Army works for the security and economic heritage of the inhabitants of the south of the country; it also invites citizens to report to the authorities, through line 147, any cases of extortion that may occur across the territory.
Source: National Army News Agency