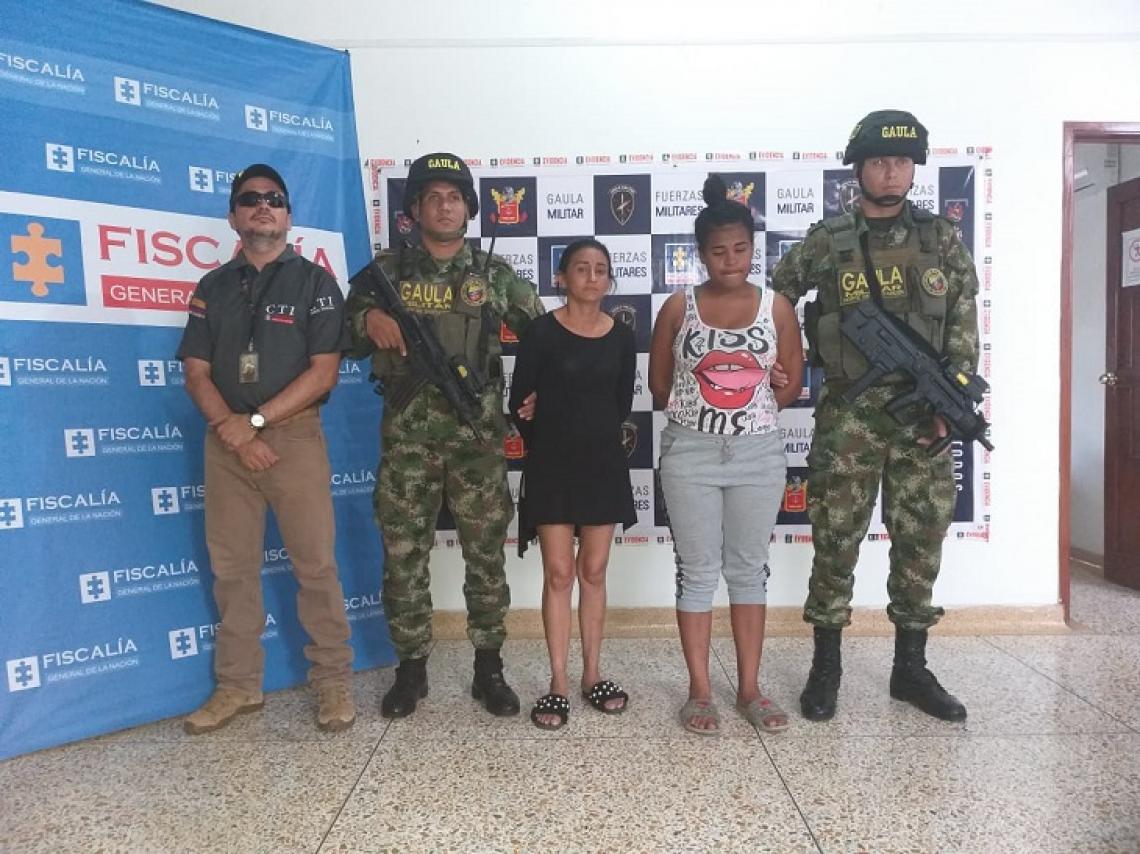 Through intelligence work and thanks to the prevention campaign 'I do not pay, I denounce' carried out by the Unified operation Group for Personal Freedom in the department of Norte de Santander, and the Second Division of the National Army, in coordination with the Technical Corps of Criminal Investigation of the Office of the Attorney General of the Nation, two Venezuelan women were captured in flagrante delicto for the crime of extortion, in the city of Cúcuta. Apparently they would belong to the criminal group La Línea, at the service of the Organized Armed Group Los Pelusos.
The detainees were apprehended thanks to the timely denunciation of the citizens and a military intelligence work of two months, which showed that they would be perpetrating the collection of money resulting of the extortion against merchants, shopkeepers and transporters in the capital city of the Department, especially in the neighborhoods El Salado and El Escobal, where they were detained.
This is a heavy blow to this illegal group that intimidate the community through crimes that attack on personal liberty and homicide. This structure would be responsible for multiple homicides executed in the border city, including those carried out in the Torcoroma neighborhood last February, where 4 people were murdered.
The women were put into custody of the authorities and later they were presented before a Judge, who determined that they are a danger to society, so they must face their judicial process in a prison.
Source: Military Gaula