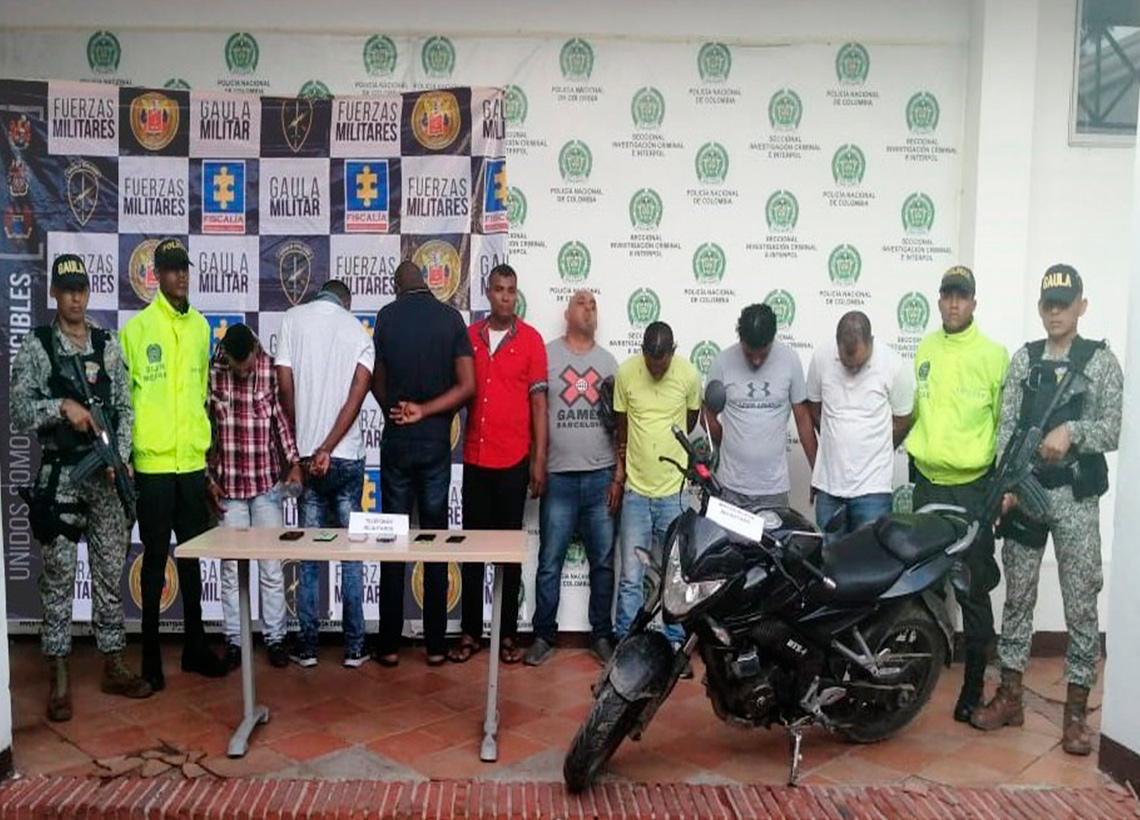 In two simultaneous territorial control operations, the Colombian Navy managed to capture nine people for the crimes of extortion and theft in the department of Bolívar.
In the first operation, troops of the Bolivar Military Gaula (Anti-Extortion and Anti-Kidnapping Group) and members of the Technical Investigation Corps -CTI (Technical Investigations Corps) - captured a 31-year-old man in a shopping center in the city of Cartagena (Bolivar), when he received 500 thousand pesos from his victim, whom he extorted in exchange for not attacking against his family and even himself.
The second operation, coordinated with the National Police, was carried out simultaneously in the neighborhoods San Vicente de Paul, 20 de Julio, Manga, Espinal and El Bosque, in the city of Cartagena, and in Las Delicias neighborhood of the municipality of Arjona, (Bolívar), where it was possible to capture eight individuals belonging to the criminal group "Los Viajeros", who perpetrated theft in several modalities. During the operation a motorcycle and six communications equipment were seized.
These results were possible, thanks to the timely denunciation of the victims and the prevention work carried out through the "I do not pay, I denounce" campaign, against crimes that attack on the personal freedom of the inhabitants in The Colombian Caribbean
The individuals were put into custody of the 52 Local Prosecutor's Office and the 62 sectional Prosecutor's Office of Cartagena, for their prosecution for the crimes of extortion, conspiracy to commit crimes, qualified and aggravated theft, and manufacturing, traffic or carrying of firearms.
Source: Colombian Navy