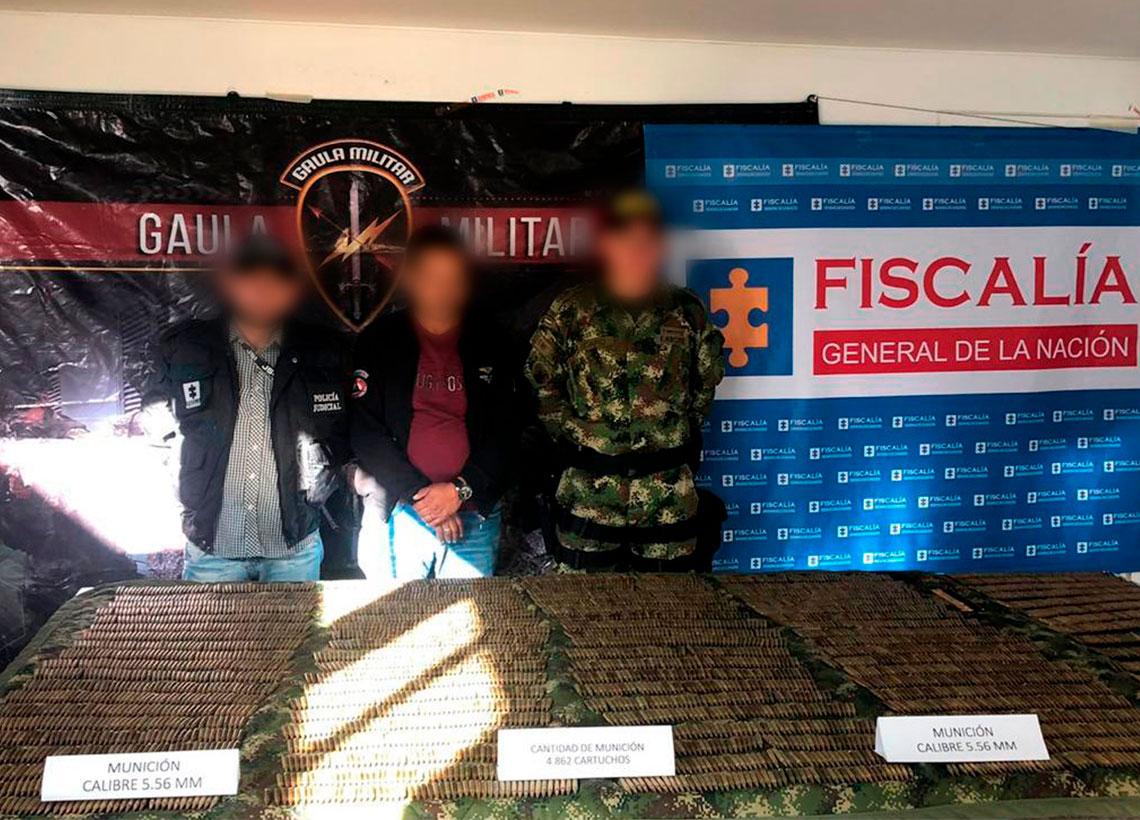 The man transported in a vehicle several boxes with more than 4,800 cartridges 5.56 mm.
Troops of the Cundinamarca Military Gaula (Anti-Extortion and Anti-Kidnapping Group) of the Brigade No.13 of the National Army, in coordination with the Attorney General's Office, captured an individual in the south of Bogotá at the time he was transporting in his vehicle 4,862 ammunition cartridges caliber 5.56 millimeters apparently with the intention of being marketed in the capital city.
According to the investigations, the man apparently carried out firearms and drug negotiations with organizations such as the Organized Armed Groups "Los Pelusos" and the group of Dissidences 'Dagoberto Ramos'. It is also presumed that he had commercial relations with the GAO Clan del Golfo; these negotiations would be handled through intermediaries in public and busy places to avoid suspicion on the part of the authorities.
This is the third blow to structures with interference in the department of Cauca that takes place in the city of Bogotá. The 13 Brigade command continues to work permanently for the safety and tranquility of the inhabitants of the center of the country.
Source: thirteenth Brigade - National Army