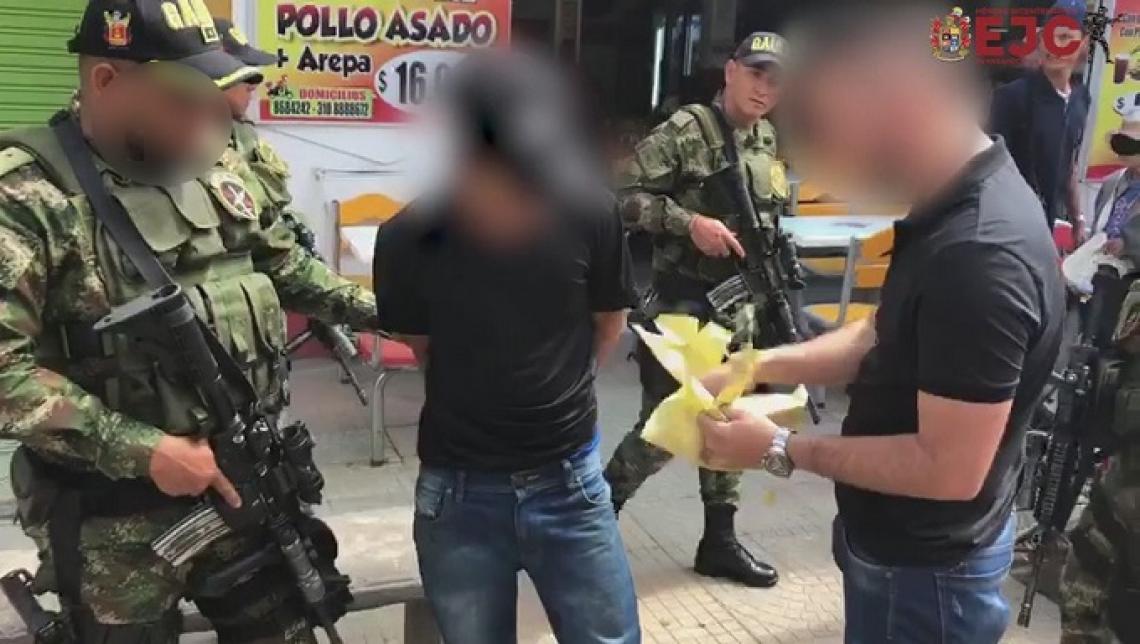 The offender, who threatened his victim with attacking the life of his loved ones, was captured in flagrancy.
Troops of the Cundinamarca Military Gaula (Anti-Extortion and Anti-Kidnapping Group) of the Brigade 13 of the National Army, with the support of the Technical Investigation Corps of the Attorney General's Office, captured an individual who had been continuously extorting the money of a merchant of the region, in the municipality of Fusagasugá.
The individual required form the victim through phone calls and text messages, two million pesos, but thanks to the denunciation made by the citizen, it was possible to coordinate a controlled payment and so the capture of the individual at the time he received the money.
Source: National Army