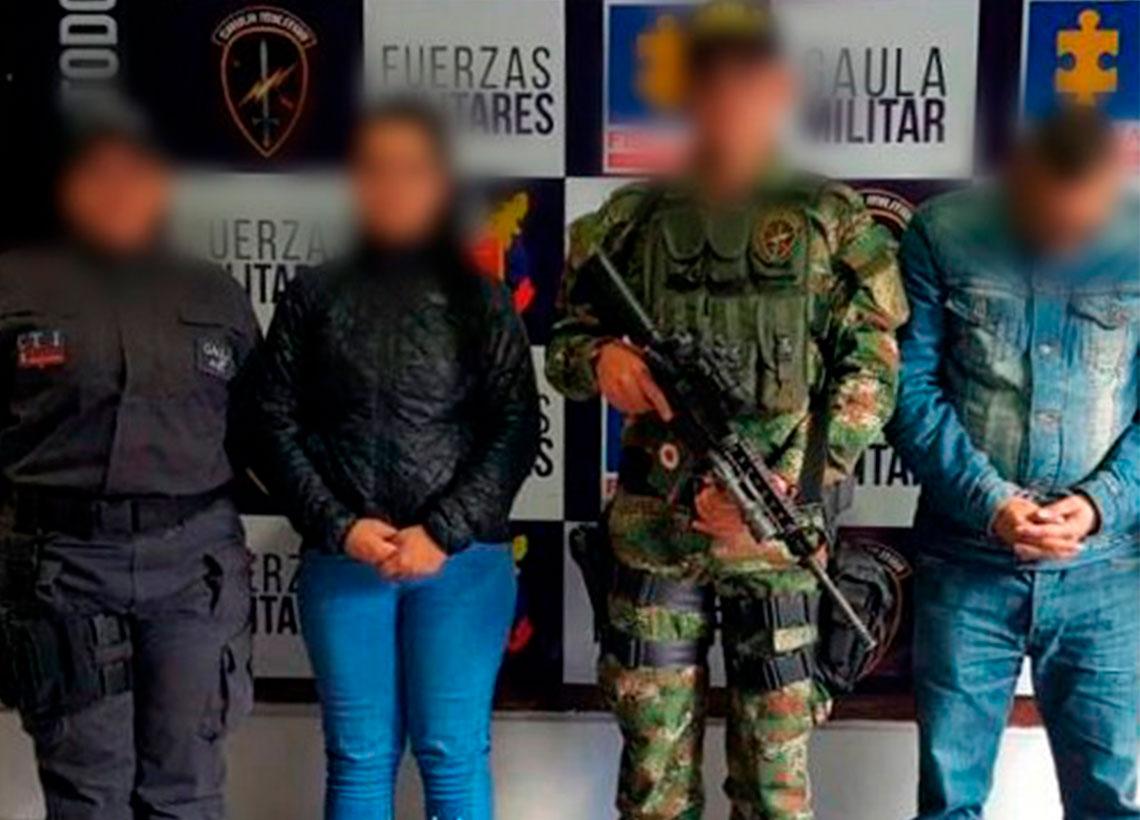 The 'Wilkin' kidnapped their victims after carrying out theft in their own houses or properties, and then the group demanded large quantities of money for their rescue.
Troops of the Cundinamarca Military Gaula  (Anti-Extortion and Anti-Kidnapping Group) attached to Brigade No.13 of the National Army, in coordination with the Attorney General's Office, captured in Bogotá three individuals who were part of the criminal group known as 'Los Wilkin', who perpetrated kidnapping and extortion in the capital city.
According to the investigations, the group led by alias 'Wilkin', kidnapped the victims inside their own establishments in order to extract as much money or elements in the shortest possible time, previously they studied their victims in detail to know all their movements and normally chose banks, stores or establishments with a high flow of merchandise.
The apprehensions were made possible by the follow-up of the authorities, it was in the same way established that the group was planning to make a theft in the north of Bogotá. Brigade 13 continues to work permanently for the security of the inhabitants of the center of the country.
Source: Thirteenth Brigade - National Army