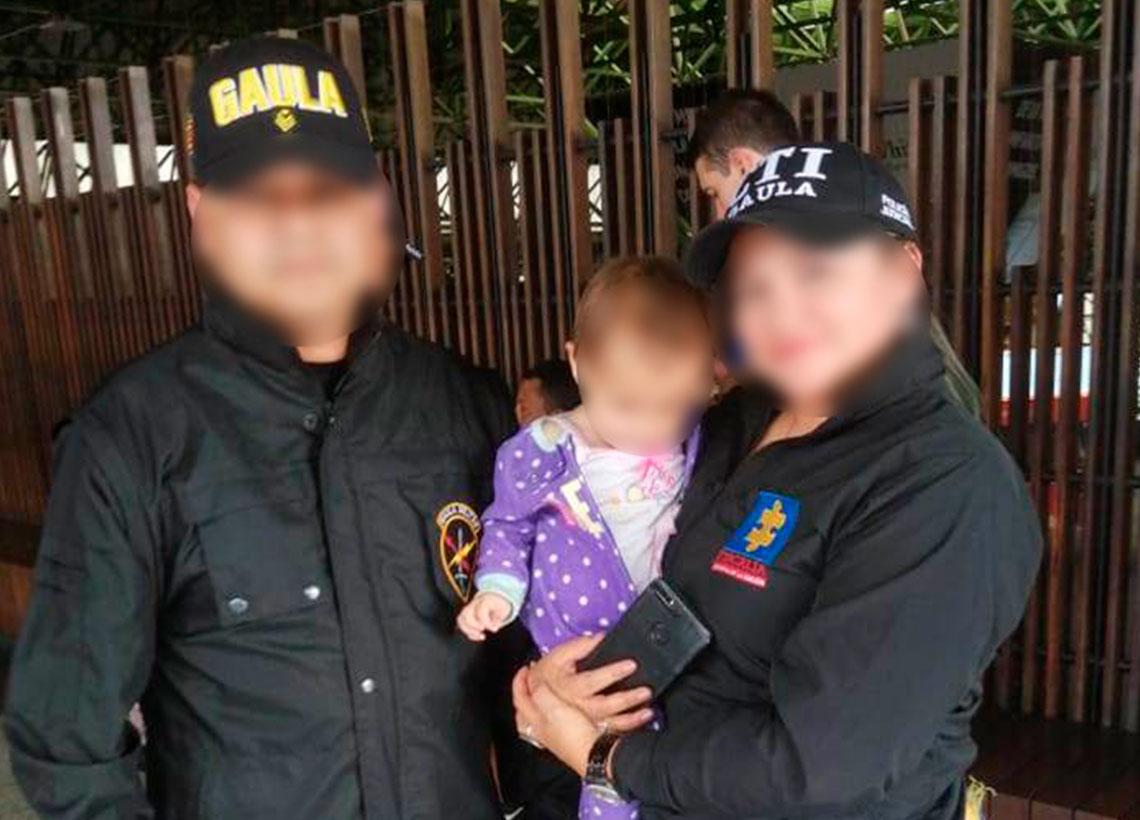 According to the investigations, the kidnapper of Venezuelan nationality, lived in the same house of his sentimental ex companion and daughter.
Thanks to intelligence and control work of the Gaula Cundinamarca Group (Anti-Extortion and Anti-Kidnapping Group), attached to Brigade 13 of the National Army and the Ninth Special Prosecutor's Office, they rescued a girl under eight months old who, on January 12, had been kidnapped, in Bogotá, apparently, by passion motivations, by a man of Venezuelan nationality, while the girl's mother was working. However, the protector of the girl in the same way of Venezuelan nationality, immediately denounced the action to the Military Gaula (Anti-Extortion and Anti-Kidnapping Group) of Cundinamarca.
After investigative work and thanks to the reaction of the Anti-kidnapping and Anti-Extortion Unit that used sophisticated communication equipment, a search was conducted to track the whereabouts of the child, establishing that she was in Medellín, Antioquia, apparently with relatives of the kidnapper. In the same way, the criminals were put into custody of to the authorities.
Subsequently, the girl was rescued safe and sound by the Military Gaula in the capital city of Antioquia.
Source: Thirteenth Brigade - National Army