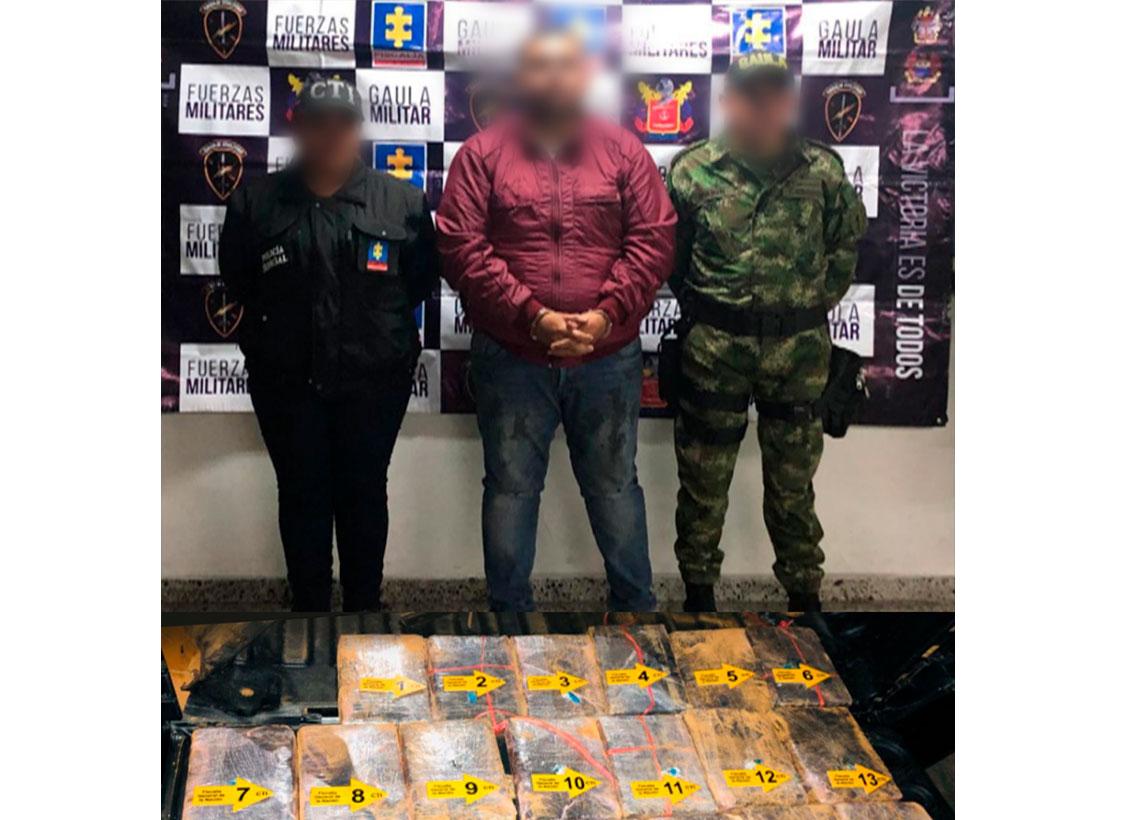 In the operation carried out in the south of the city, an individual who would be in charge of distributing the drugs in the capital city to be sent abroad, was captured.
Troops of the Cundinamarca Military Gaula (Anti-Extortion and Anti-Kidnapping Group) of the Brigade 13 in coordination with the Technical Investigation Corps of the Attorney General's Office, captured an individual who was part of an independent drug trafficking network with the capacity to buy, transport and supply cocaine to national and international markets, from the city of Bogotá to Spain.
The individual was caught when he entered the southern highway in a truck carrying 20 kilograms of cocaine hydrochloride, which according to the investigations would be transporting the drug from the department of Guaviare to the capital city of the country in order to be distributed to other members of the network, who would be responsible for obtaining human carriers and conditioning the product in different ways facilitating its illegal marketing.
Source: National Army