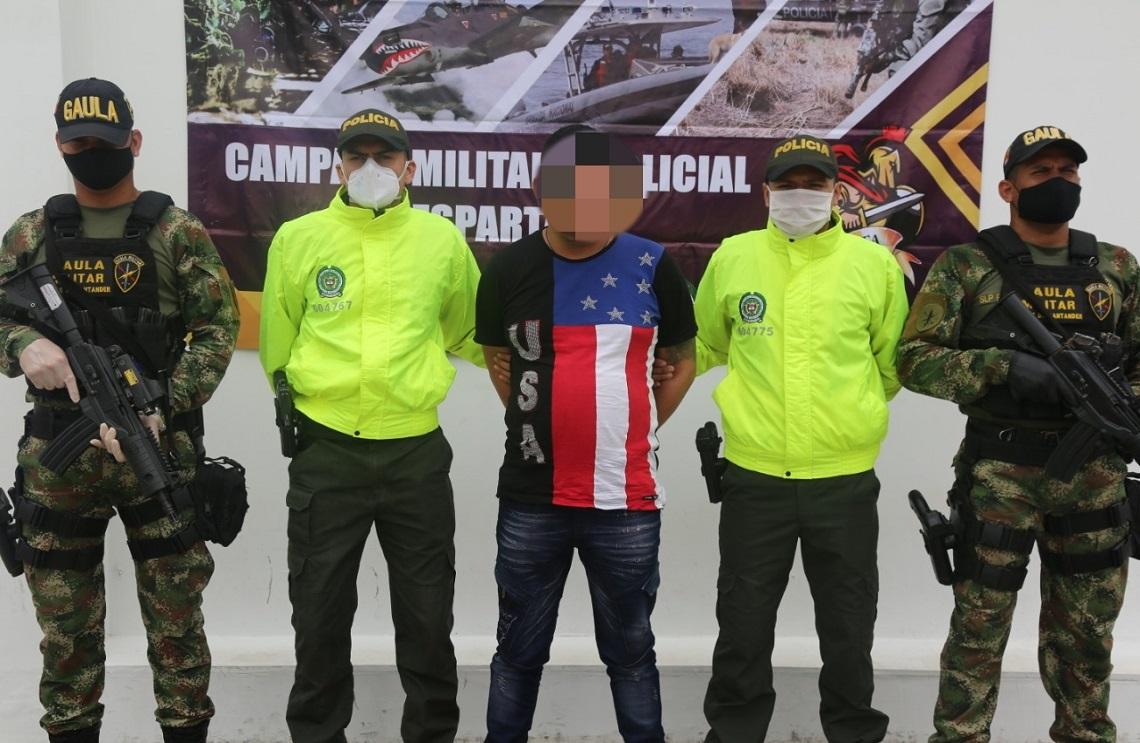 In the frame of the Esparta operation, the Gaula (Anti-Extortion and Anti-Kidnapping Group) of Norte de Santander, belonging to the Thirtieth Brigade of the National Army in coordination with the National Police and the Attorney General of the Nation, captured the second ringleader of the criminal group Los Rastrojos, in the municipality of Sincelejo, department of Sucre.
The individual had an arrest warrant for the crimes of conspiracy to commit an aggravated crime and aggravated homicide, and he was in the same way in charge of committing all kinds of criminal activities such as kidnappings, collection of extortion, homicides, trafficking, and control and sale of narcotic drugs.
It should be noted that the individual, who had been committing crimes in the criminal organization for 8 years, set in motion his criminal behavior in the area of the department of ​​Norte de Santander's border with Venezuela.
The Military Gaula will continue to work to eradicate the behaviors that attack against personal freedom and to prevent the community from becoming victim of the crimes of kidnapping and extortion.
Source: Military Gaula