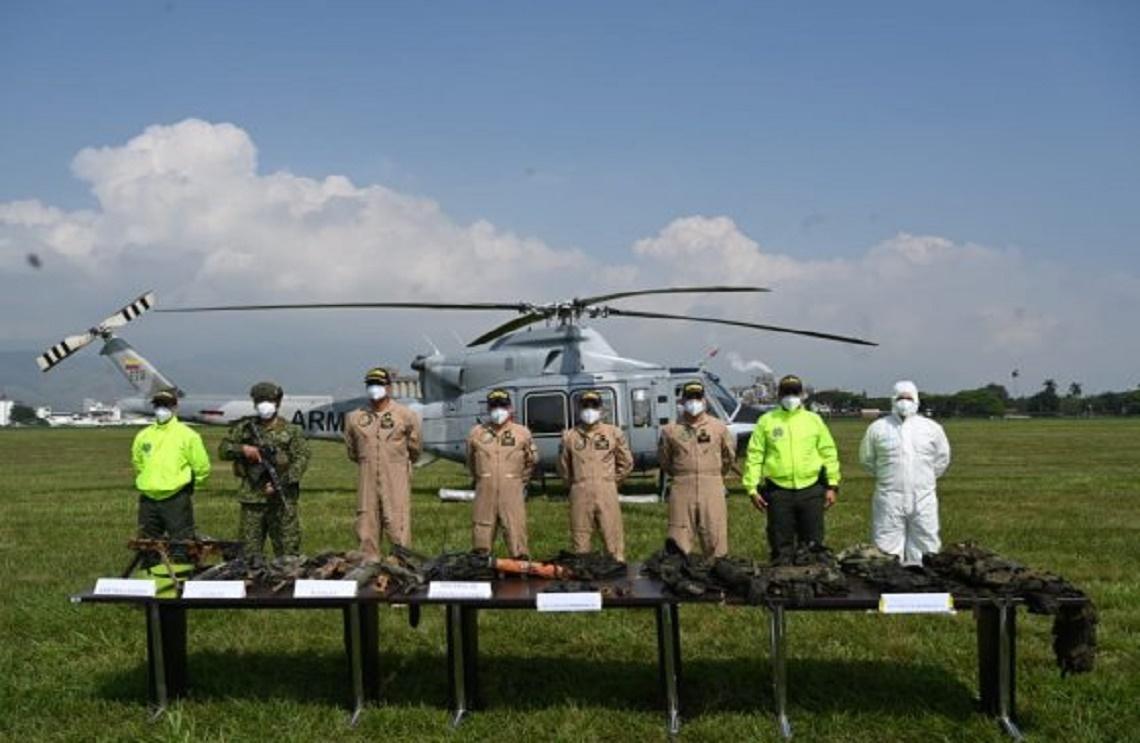 With this operation, the group of Organized Armed Group, GAO, ELN that was harming the tranquility of the communities settled in the river basins of the rural area of the Buenaventura District is dismantled.
The operation carried out by Colombian Navy troops was carried out in a wooded and inaccessible area of the rural area of the Buenaventura – Valle del Cauca District, where a camp was found that was used by the individuals alias Yesenia or La Flaca, alleged ringleader of the Omar Silgado Company of the Ernesto Che Guevara front, and alias Jorge, alleged ringleader of the Luis Carlos Cárdenas Arbeláez front, of the South Western war front of the ELN, with Naval Intelligence and the Police Intelligence of the National Police.
At this place, alias Yesenia or La Flaca and alias Jorge threatened the communities of the river basins of the rural area of Buenaventura causing the displacement of these people. They in the same way collected money from the various illegal organizations that transport drugs.
The members of this Organized Armed Group opened fire on the military personnel when they noticed the military work. The armed confrontation resulted in nine deaths of the GAO ELN in the course of military operations. DIJIN Judicial Police personnel were brought to the area for the respective technical inspection of the corpses, which were taken to the city of Cali – Valle del Cauca, for the urgent acts.
During the inspection of the place where the camp was found and the surrounding areas, seven rifles, a machinegun, a shotgun, ammunition and material of military accessories were found by troops.
A Navy man injured during the operation was evacuated to a medical center in the port of Buenaventura, where he received medical assistance, but unfortunately died.
Since the moment of the incident, his family was informed and interdisciplinary accompaniment has been carried out. The Colombian Navy sends its deepest condolences to the relatives of our navy man.
Source: Press – Navy of Colombia