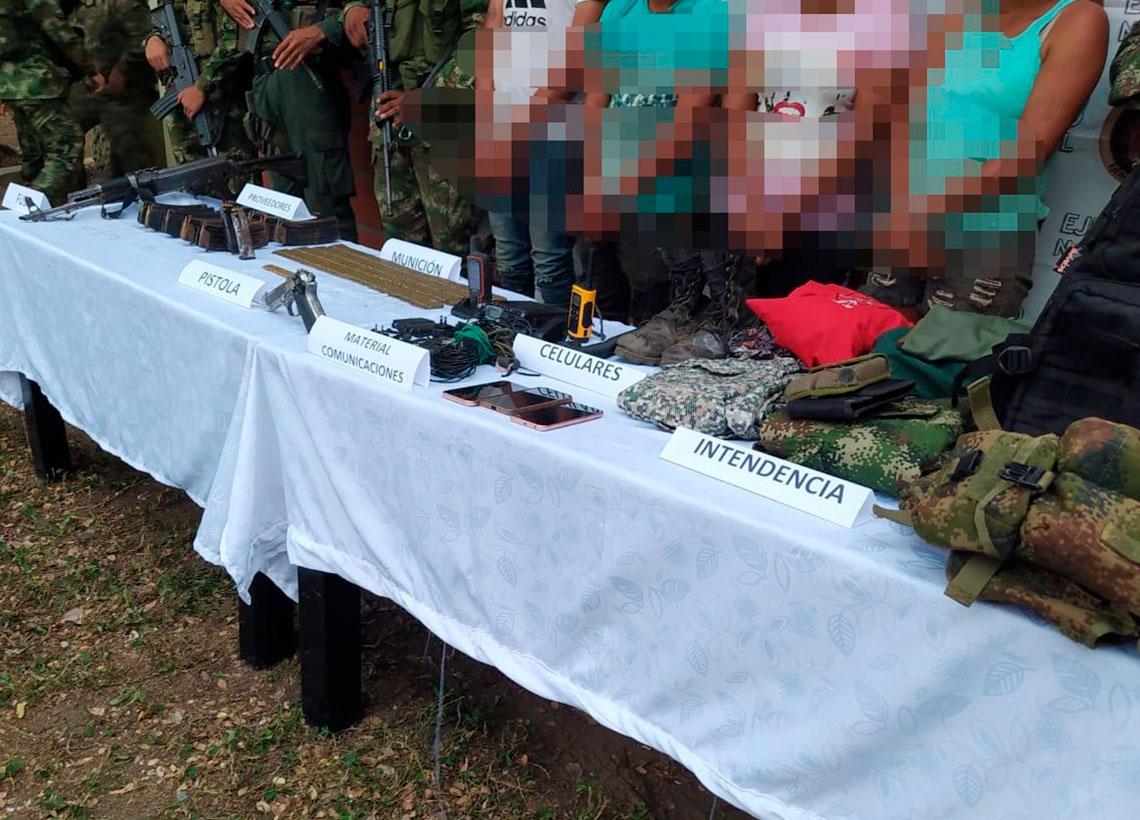 During the operations conducted against the Organized Armed Group, GAO, Clan del Golfo, substructure Rubén Darío Ávila Martínez, four members of this GAO were captured and one more was evacuated in an Angel helicopter of the Colombian Air Force.
In a rural area of ​​the municipality of San José de Uré, south of the department of Córdoba, a member of this substructure was wounded in combats with the National Army. He was rescued by men of the Air Combat Command No.5 and received immediate assistance by the doctor, keeping his vital signs stable until he reached the Rifles Battalion in Caucasia, where he was received by an ambulance and specialized personnel.
In the same way, important war and communications material was found, as well as military accessories of exclusive use of the Military Forces, which were put into custody of the Attorney General's Office together with the captured.
Helicopters AH-60 and UH-60 of the Cacom-5 participated in this operation, providing security and support to the troops on land, with the aim of decimating the criminal operations of these armed groups.
Source: Colombian Air Force