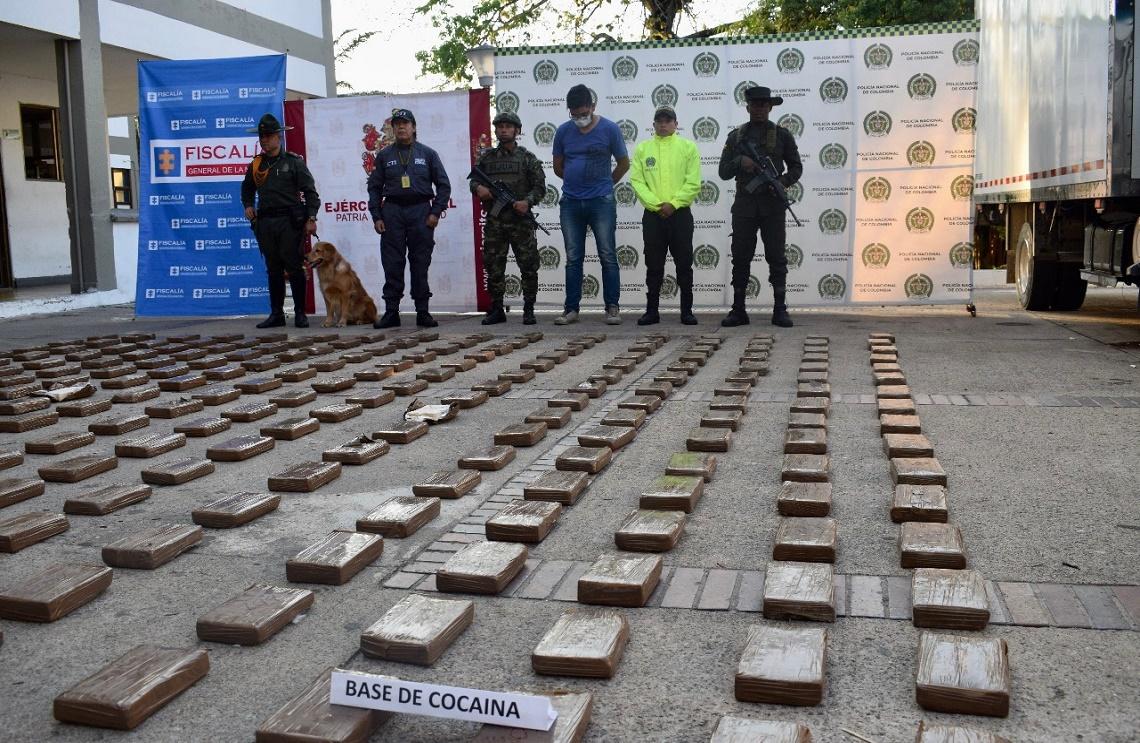 In the military operation against drug trafficking in the department, 354 kilos of narcotics have already been found in 2023.
In the course of military operations against drug trafficking, troops of the National Army, in a coordinated and inter-institutional work with the Police and the Prosecutor's Office, were found by troops more than 290 kilos of coca base paste in the municipality of Florencia, in the department of Caquetá.
The interception operation was possible when soldiers of Infantry Battalion No.34 Juanambú conducted the search on a food transport vehicle, and after the inspection, in the refrigeration unit they found 261 packages wrapped in plastic that would cost approximately 800 million pesos.
The result left an individual arrested for the crime of trafficking, manufacturing or carrying narcotics on the road that from the municipality of Morelia leads to the capital city of the department, on the Nueva Colombia sector, at kilometer 4.
The material was put into custody of the authorities, while the arrested person will have to aface charges in the frame of the respective prosecution process.
Within the framework of the Ayacucho Plan, the National Army will continue to carry out territorial control operations that will neutralize the drug trafficking chain and other factors of instability that disturb the security and tranquility of Colombians in the south of the country.
Source: Press – National Army