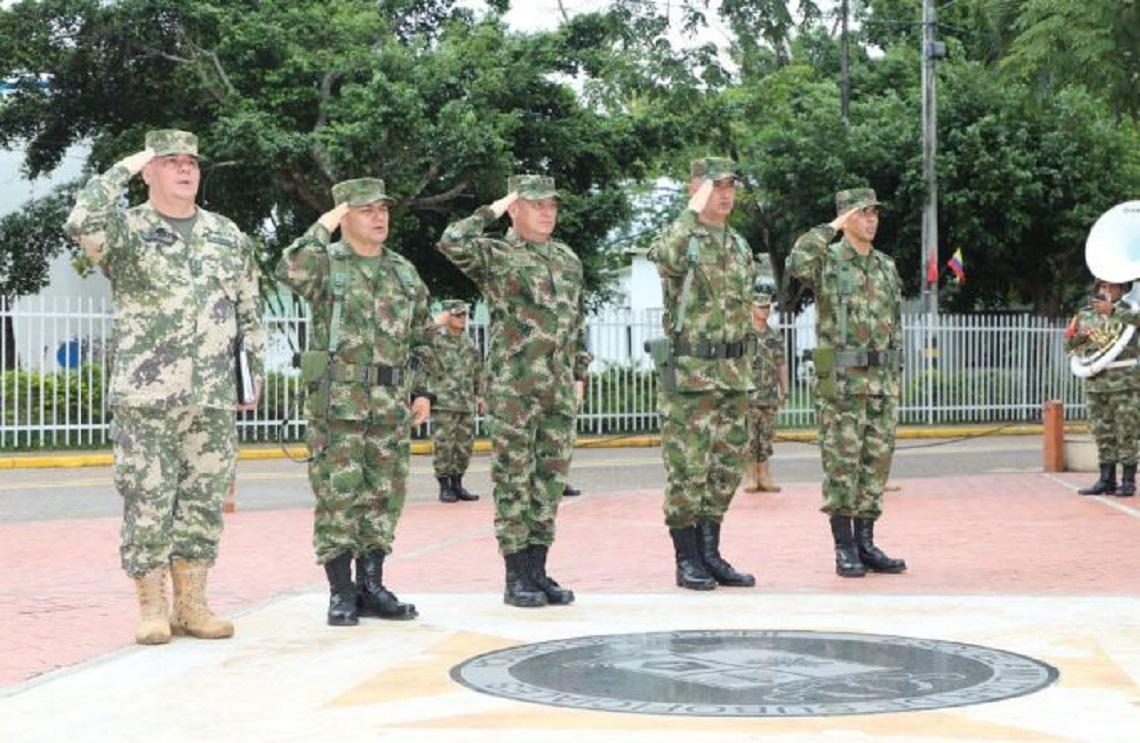 The visitors were led by colonel Jorge Augusto Rivas, military attaché of the Army of the Republic of Paraguay in Colombia, who was received by the director of the school, colonel Jhobanny Flórez Trujillo, who accompanied by his command sergeant major Adolfo Escobar, made a tour by the facilities of the alma mater of the non-commissioned officers of the Institution.
Subsequently, they carried out the protocolary acts, and the academic programs to be provided by the faculty, as well as, the opportunities and challenges in the field of training, instruction and recurrent training of the units of Army were shown.
During his visit, Colonel Rivas highlighted the military doctrine, the military vocation, the conviction of service and the professionalism with which the new generations of the Colombian National Army are instructed. He in the same way highlighted the agreements that are being signed since the second semester of 2020 by both nations which contributes to the Academic Mobility.