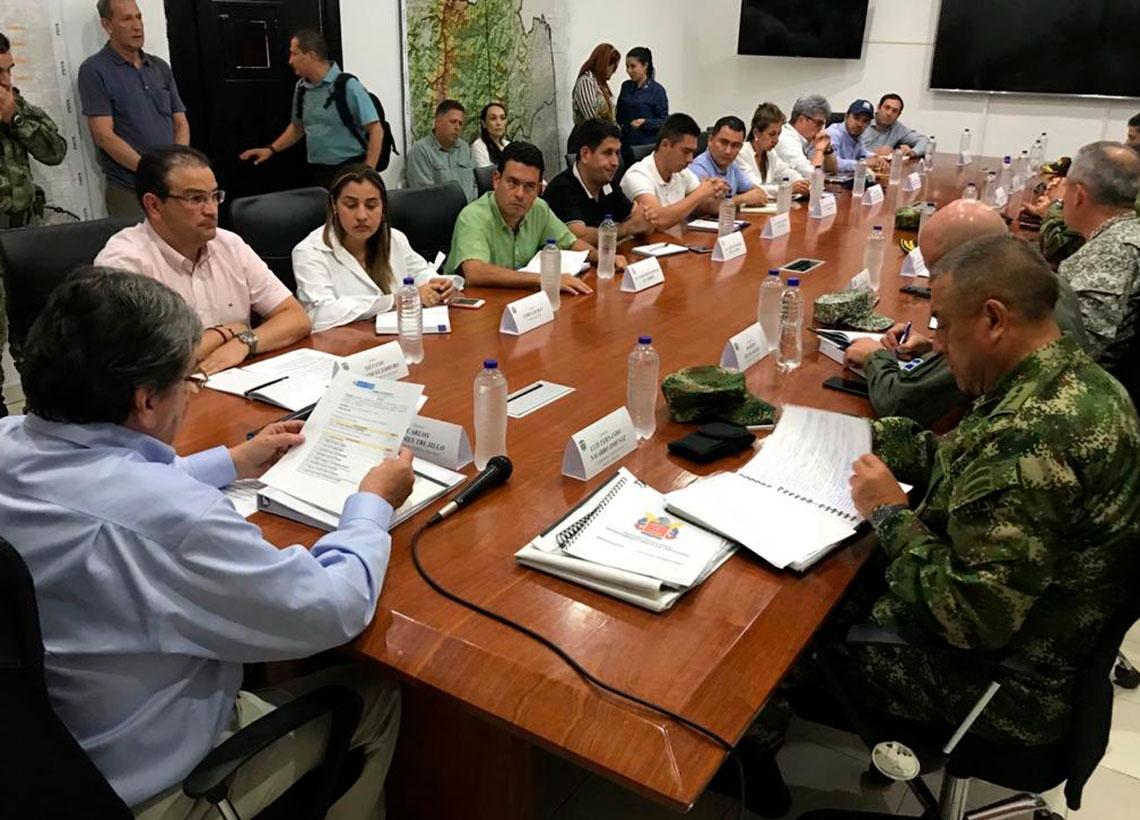 At the end of a security council held yesterday, in Tibú, in the department of Norte de Santander, Defense Minister Holmes Trujillo, announced a package of 8 measures aimed at improving security in the Catatumbo region.
Among the operations ordered by the Minister, the Military Forces and the National Police, in a coordinated manner, will conduct the operations to dismantle the criminal organizations of the GAO ELN, Los Pelusos and the residual GAO 33. The National Navy will complement the operational efforts of the Vulcano Task Force, based on the analysis that leads to new capabilities.
Through the Police, the Ministry of Defense will announce and will provide the technical advice to the Government and mayors of the Catatumbo region, regarding the framework policy of Coexistence and Citizen Security, as well as its strategic alignment with the plans of development and the comprehensive plans of security and citizen coexistence.
On the other hand, the National Police will begin with the plan to strengthen the Special Tibú Police District, with new human, technical, logistic and infrastructure capabilities, to meet the needs of citizen security in the Catatumbo region.
The National Army, with the Humanitarian Demining Brigade, will carry out the verifications and operations for the detection and deactivation of improvised explosive devices at points of suspicion in the Catatumbo region, according to information from local authorities and the Ombudsman's Office .
In addition, the Army will meet with the mayors of the municipalities of Ocaña and El Carmen to review the security situation in the municipality of Otaré.
Finally, it was announced that in the next few days the special migration table will be organized, in order to analyze the current environment of irregular migration and propose improvement operations against this situation.
Source: Sector Communication - Ministry of National Defense