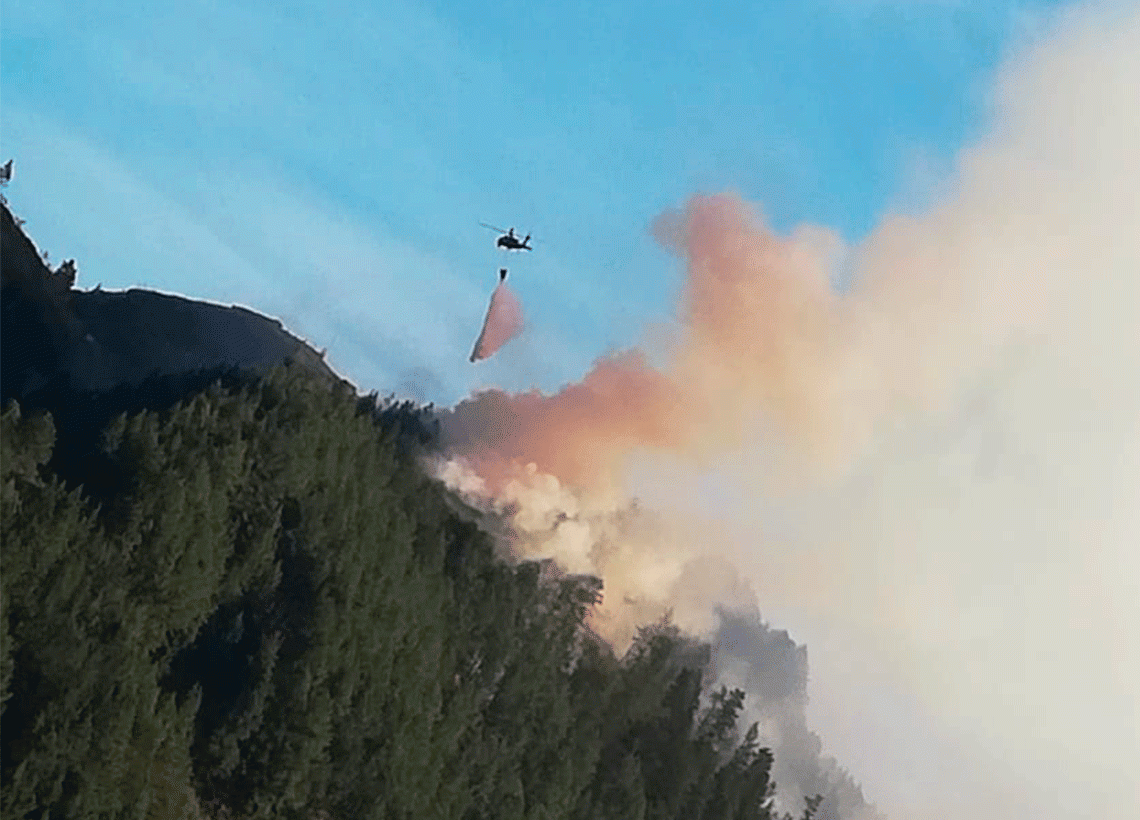 The work of the aircraft and crews of the Colombian Air Force, FAC, extinguishing forest fires was carried out throughout the weekend, attacking conflagrations at different points of the national geography hand in hand with emergency agencies, interacting jointly to extinguish the flames and prevent environmental damage.
The largest forest fire took place in Honda, in the department of Tolima. It began last Friday, August 23, and 27 water drop operations have been made with the Bambi Bucket system to control the fire that swept through more than 2,200 hectares due to the strong winds that expanded the flames. The crew of the Air Combat Command No.1, acted in a professional and very committed way, using 4741 gallons of water and especial liquid in these missions.
In the same way, in different municipalities of the departments of Valle and Cauca, the permanent operation on the conflagrations was carried out, contributing to the extinction of the fires in Yumbo, Genova, Cali and Suárez, where 125 water drops were made with 73,220 gallons of water and especial liquid, using 17 hours of flight. In the fires presented in Neiva, to date 26 water drops have been conducted with the Bambi Bucket system, using 6,158 gallons of water over the most critical points.
All this work is carried out jointly with the National Disaster Risk Management Unit, which coordinates the different emergency agencies of the country, to go to the regions and in an organized way, by land and air, to carry out the work, overcoming multiple difficulties such as topography, strong winds and the search for water sources, among others.
Source: Colombian Air Force