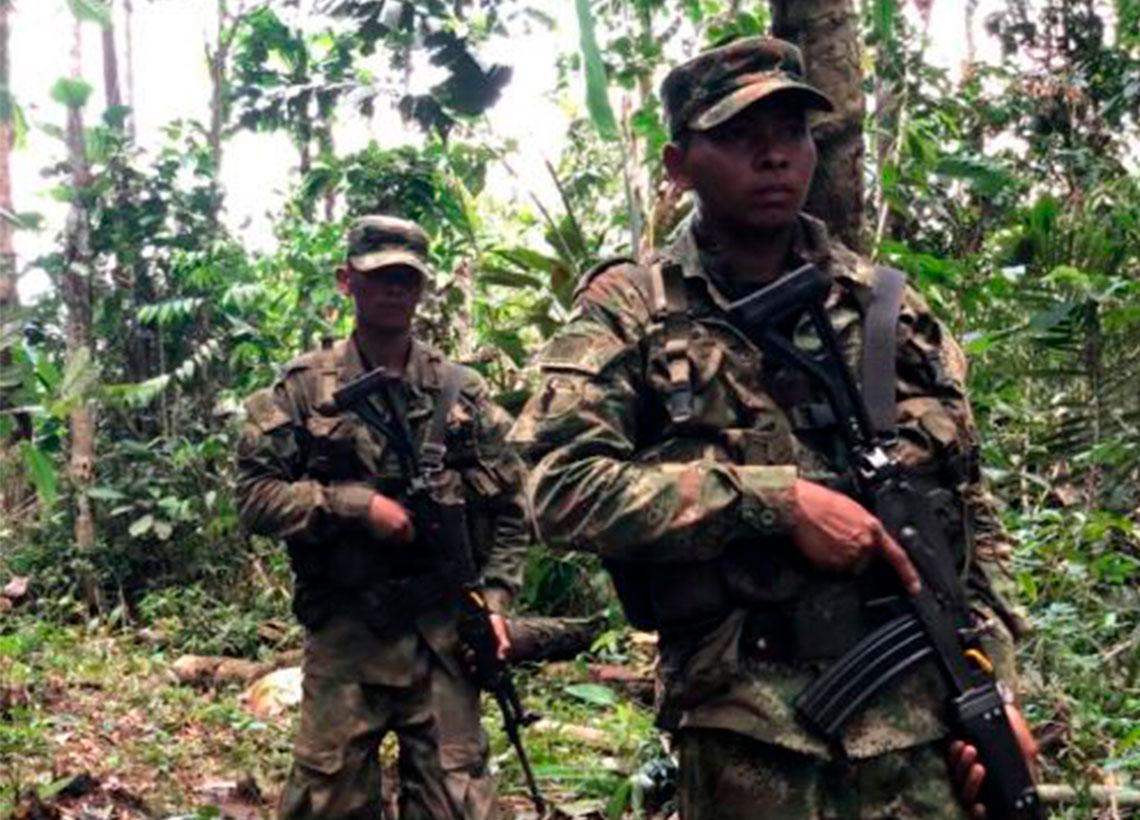 In the municipalities of Miraflores, Calamar, El Retorno, San José, in the department of Guaviare, and in Puerto Concordia, in the department of Meta, jungle soldiers continue to obtain results against the residual Organized Armed Group, GAO-r, First Structure and any threat.
Through the joint, coordinated and inter-institutional military operations, the National Army troops in Guaviare have achieved in the last 30 days the capture of seven people who committed criminal operations, such as extortion, drug trafficking and common criminality. In the same way, the military units have prevented terrorist operations with the neutralization of three explosive devices that apparently would aim to attack on the life and physical condition of the troops and the community.
The institutional efforts of the jungle soldiers are constant. They destroyed 14 illegal hideouts used for the storage of war material and drug trafficking precursors, and also 21 coca base paste laboratories.
In the fight against drug trafficking, the troops carried out the manual eradication of 1,242 hectares of illicit plantations, 46 seedbeds of coca plants, the discovery and destruction of 2313 kilograms of coca leaf and 1460 gallons of coca-based paste in process, as well as the discovery and destruction of 102 gallons of liquid precursors and 1,574 kilograms of solid precursors.
Troops also found 2 long weapons and more than 215 cartridges of different calibers.
"It has been an important month since troops have shown commitment, effort and dedication. It is a period of work in which tranquility governs for the inhabitants of Guaviare and part of Meta, thanks in large part to teamwork with the other Military Forces, coordinated with the Guaviare Police driving strategic resources at the service of national defense," said Colonel Norberto Salgado Zubieta, commander of the Twenty-Second Jungle Brigade of the National Army.
Source: National Army