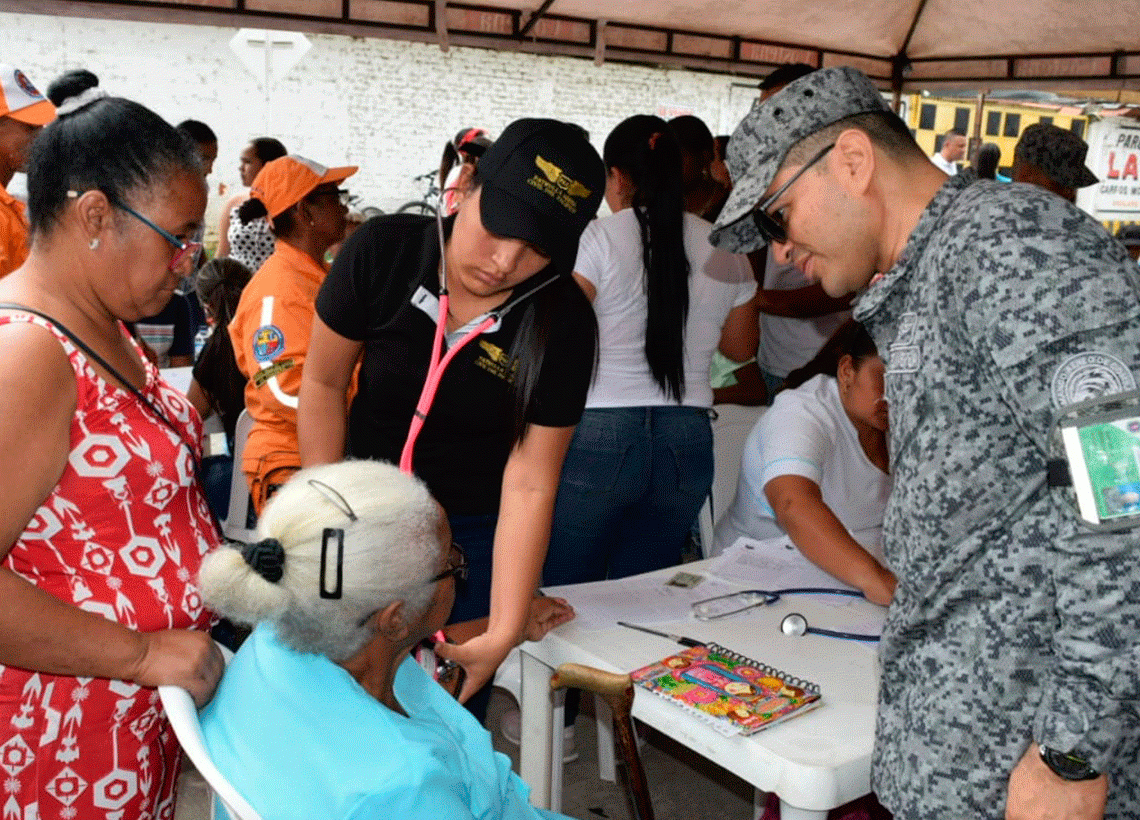 In the municipality Pradera, in the department of Valle del Cauca, the Air Combat Command No.7 of the Colombian Air Force, through its social responsibility programs, contributed through a Development Support Activity, with comprehensive medical care, recreation, and wellbeing to continue to provide progress to the inhabitants of the southwest of the country, to strengthen the bonds of partnership with the community, as a fundamental part of their institutional objectives.
Thanks to the articulated work with the municipal Administration, the Military School of Aviation 'Marco Fidel Suárez' and the Official Professionals of the Reserve, of the Mission Support Command, it was possible to join forces with public and private institutions, which contributed in a vocational way with this beautiful cause, responding to the basic needs of the vulnerable civilian population.
The School Ateneo, building Santa Isabel, very early opened its doors to receive, free of charge, the inhabitants to provide services along with other institutions such as the Civil Air Patrol of the Pacific, Profamilia , Asocaña and affiliated sugar producers, the San Roque Hospital, the National Army, the National Police, the Civil Defense, the Angeles Foundation for Colombia, D`class Beauty Academy and the Universidad Libre, among other institutions.
During the activity, around 20 specialties were provided in the health area, benefiting more than 2,000 people, who required assistance in general medicine, pediatrics, odontology, phonoaudiology, physiotherapy, cardiovascular, gynecology, among other specialties, with a total of 3221 services. There was also space for recreation, hairdressing, legal and psychological counseling and distribution of 2,300 presents; 119 medicines prescriptions were dispensed and veterinary services were provided for 271 pets.
Source: Colombian Air Force